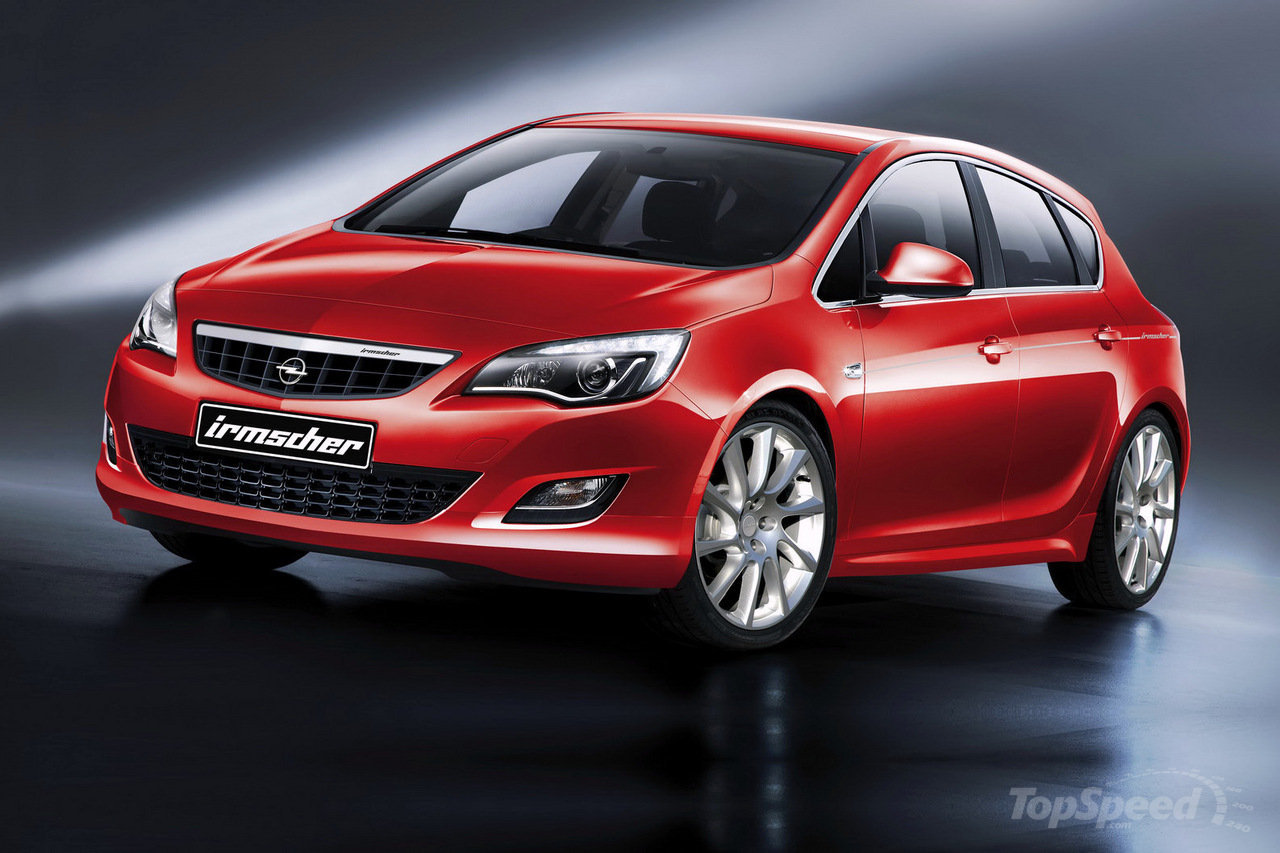 I think is not "worth" to talk about 2010 Opel Astra by Irmscher because it looks way too similar to the normal Opel Astra but I think there will last a long time until the next tuning of an Opel and another reason would be that I'm an Opel fan.
Anyway, you can't say that this Opel Astra by Irmscher is not cool because the car itself is cool so with few tuned parts should be much cooler. Anyway, at the exterior you should know that this Opel Astra by Irmscher comes with a lower front spoiler, radiator grille carbon-effect or aluminum-effect upper, roof spoiler hatchback, side sills, also a number plate holder made also from aluminum and 18 inch alloy inch wheels.
At the interior, Opel Astra by Irmscher comes with seats covered in leather, central armrests (so there should be an armrest in the front side of the interior and also at the rear side), door-locking pins made from matte aluminum and also the "legendary" sport pedals.