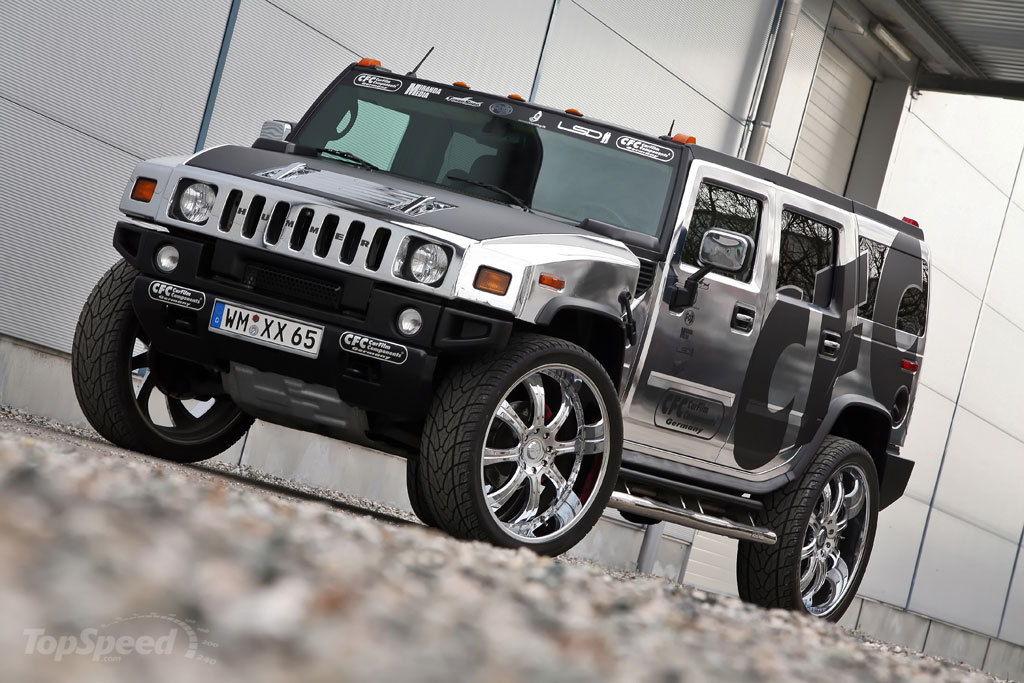 Here is a really cool tuning kit and I have to say that I don't remember the last time when we talked about a tuned Hummer. Also, it is letting us to talk again about this big brand that unfortunately is dead as I said in a previously post, you can check for it by making an easy search on this blog.
This Hummer H2 tuned by CMC is covered in a black carbon film and the side windows are draped with CutLine ThermoTec. It also comes with 28" TunerShop light-alloy and LSD wing doors.
This Hummer H2 tuned by CMC also has a multimedia part to say like this namely some 17" Axion displays, DVD player, XETEC amplifiers and subwoofers and digital television. I have to say the tuning from the exterior looks a bit forced but the home entertaining system from the interior, is pur and simple fantastic, I love it!