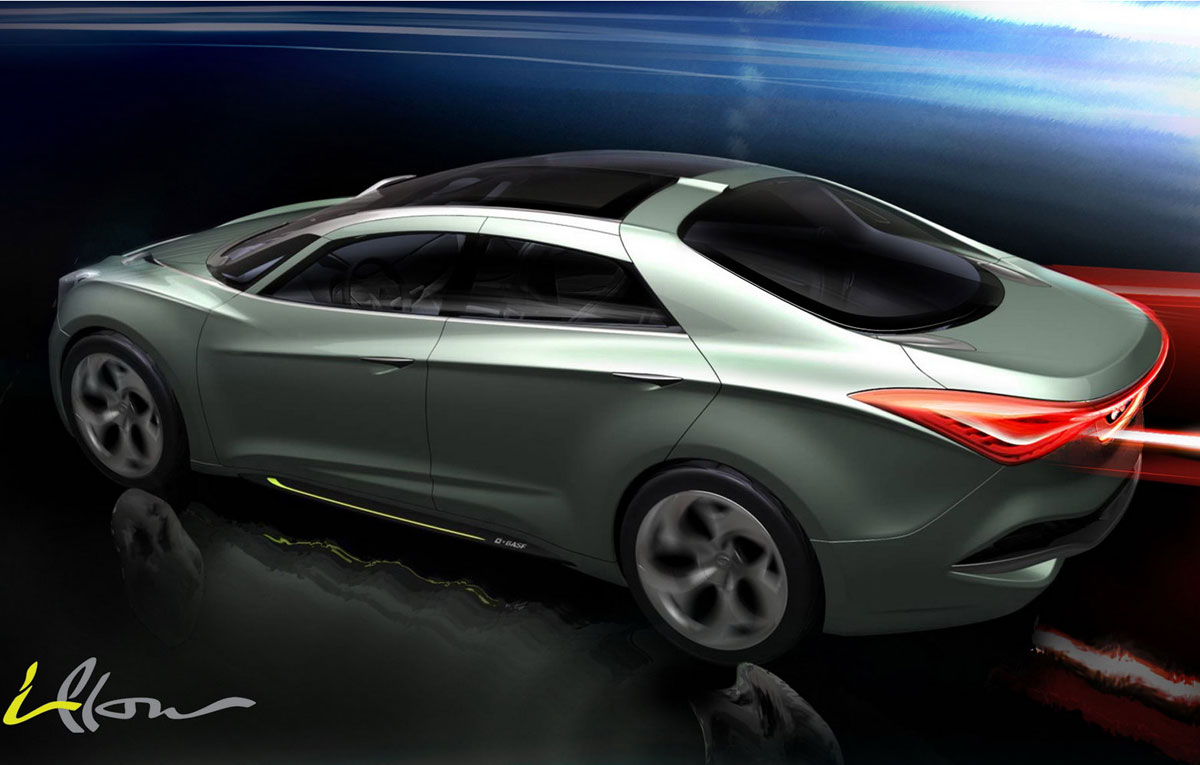 Hyundai will develop a production model based on the I-Flow concept. It could take many technological elements that aim to reduce fuel consumption and CO2 emissions.
Koreans from Hyundai have said that they will develop a production version of the I-Flow concept presented at the Geneva Motor Show. While this concept prefigures the design that will be worn by the future models from Hyundai, it will give birth to a completely new model in South Korean manufacturer's range.

Hyundai I-Flow is a hybrid equipped with a diesel engine and is able to go through 33.3 km with one liter of fuel, while emissions of CO2 are only 85 grams per kilometer. I-Flow is equipped with a 1.7-liter diesel engine that benefits from the supercharge in two steps. The first hybrid equipped with a diesel engine from Hyundai is equipped with a lithium-ion polymer battery that offers increased capacity and performances, along with a compact design and an improved cooling. The transmission of this model have two clutches and benefits of six steps.