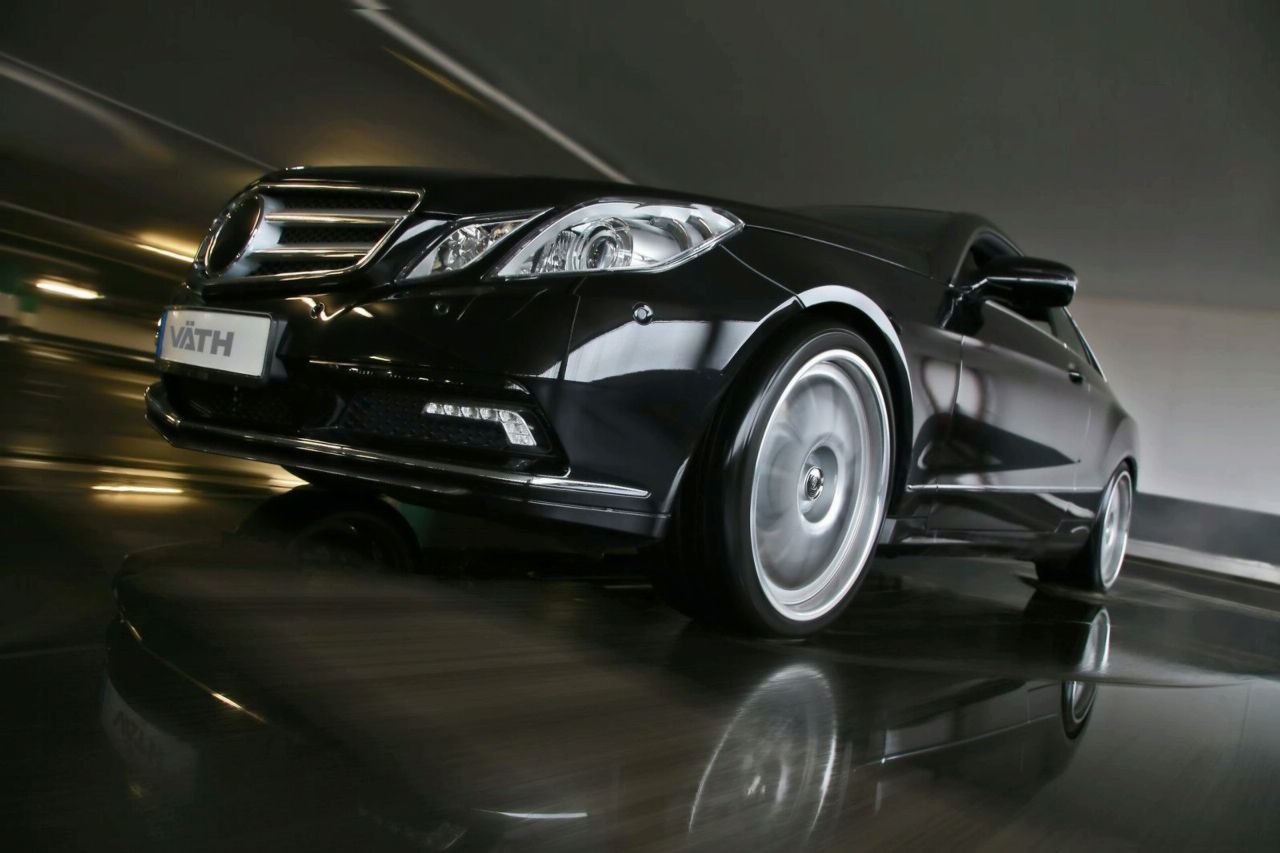 Here is a tuning program for the Mercedes-Benz E500 Coupe which makes from this luxury car, a car that is much luxury and anyone can notice this just by looking at the photos with this tuned car. this is a pretty good tuning program because it has modified parts starting from the design of the car and also with modified parts at the engine.
I think that the engine is not coming with too much horsepower but if you think at other small cars, this would be very significant for them and probably it will also be a big modification.
This Mercedes E 500 Coupe tuned by VATH comes also with 20 inch three-piece wheels made by Smiths, adjustable suspension and adjustable shocks, six-piston brake calipers, 378mm brake discs which are giants, and also Castrol SRF brakes fluid. The prices for this updates are pretty high, the engine update will cost €8,211.