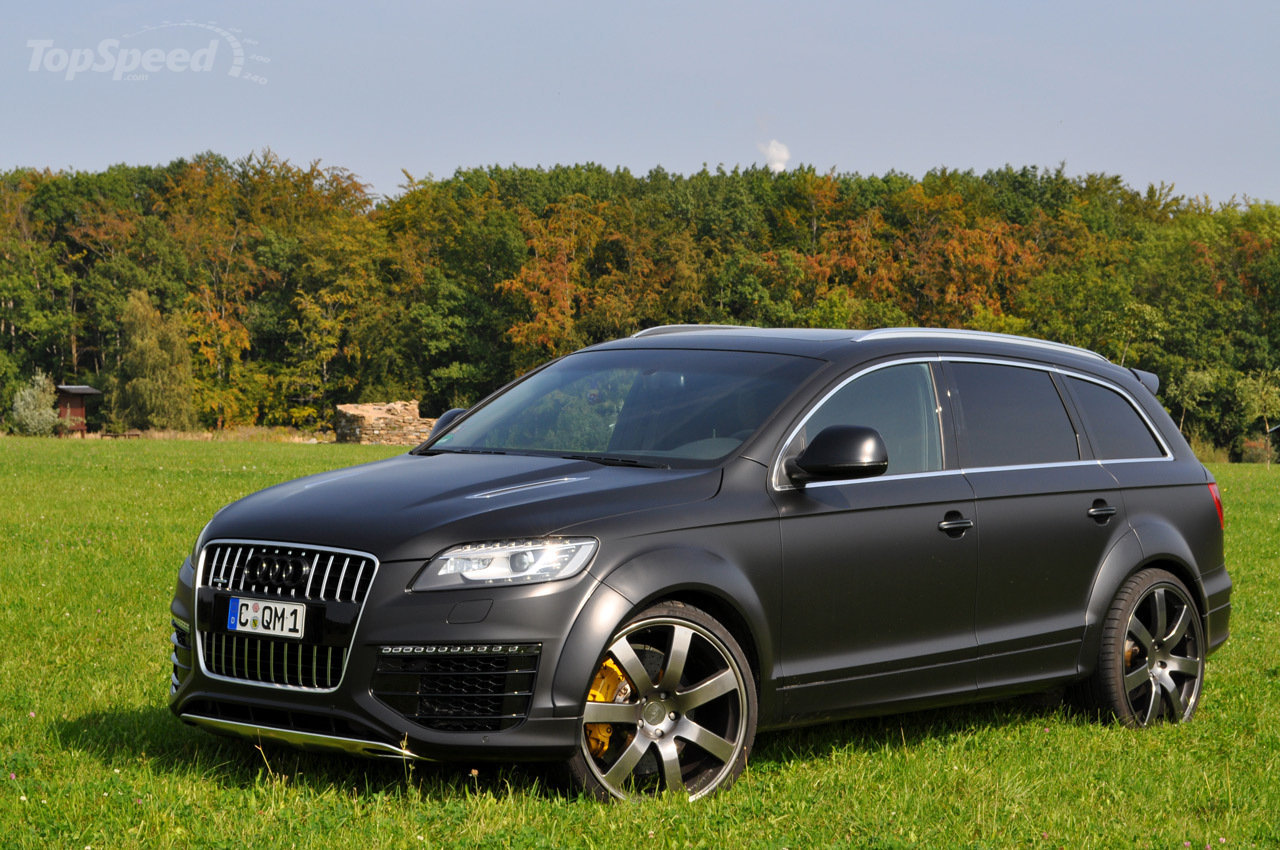 Here we talk about a tuning for Audi Q7 also full named as Audi Q7 by ENCO Exclusive. I don't remember the last time we talked about a tuning package from Audi not talking about a tuning package for Audi Q7 but in the past time there are some cool tunings for some SUVs.
The tuners from ENCO Exclusive gave to this Audi Q7 the style of a V12 top model a giant radiator grill, a matte-black carbon fiber ENCO GT bonnet with ventilation slits and 23 inch wheels painted in black chrome. All the details of this Audi Q7 tuned by ENCO Exclusive can also be seen in the photo from this post.
What makes me pretty happy at this Audi Q7 tuned by ENCO Exclusive is the multimedia system including DVB-T tuner, DVD player, a game console and also two head rest monitors which is all I dreamed for a perfect personalized car.