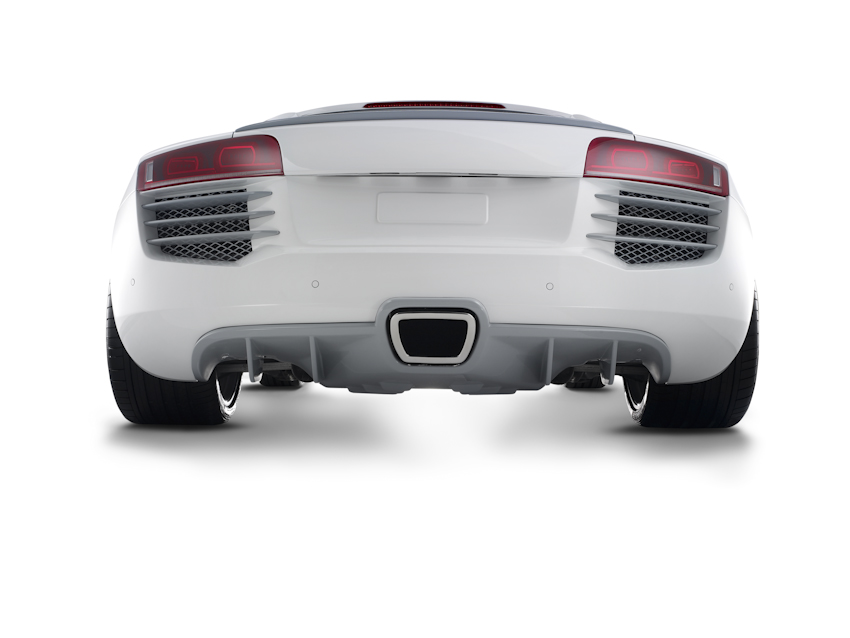 Germans from Eisenmann have created a design package for the Audi R8. The design package is called Spark 8 and it is made of carbon fiber and Kevlar material. The package design has been made in almost a year and so far has been tested successfully on the directory's machine.
Spark 8 is made of carbon fiber and Kevlar and offers a more aggressive aspect to the German model. As for the Audi R8's exhaust system, the Germans offer customers two different versions. They may choose to keep the exhaust pipe, but will have to mount a new spoiler, or to choose option with twin exhausts, the version that recalls the R8 V10 big brother.

Audi R8 has a V8 4.2-liter Quattro propellant that delivers no less than 420 horsepower and produces 430 Nm of torque. Sprint from 0-100 km/h is achieved in 4.4 seconds and the R8 reach top speed of 300 km/h.