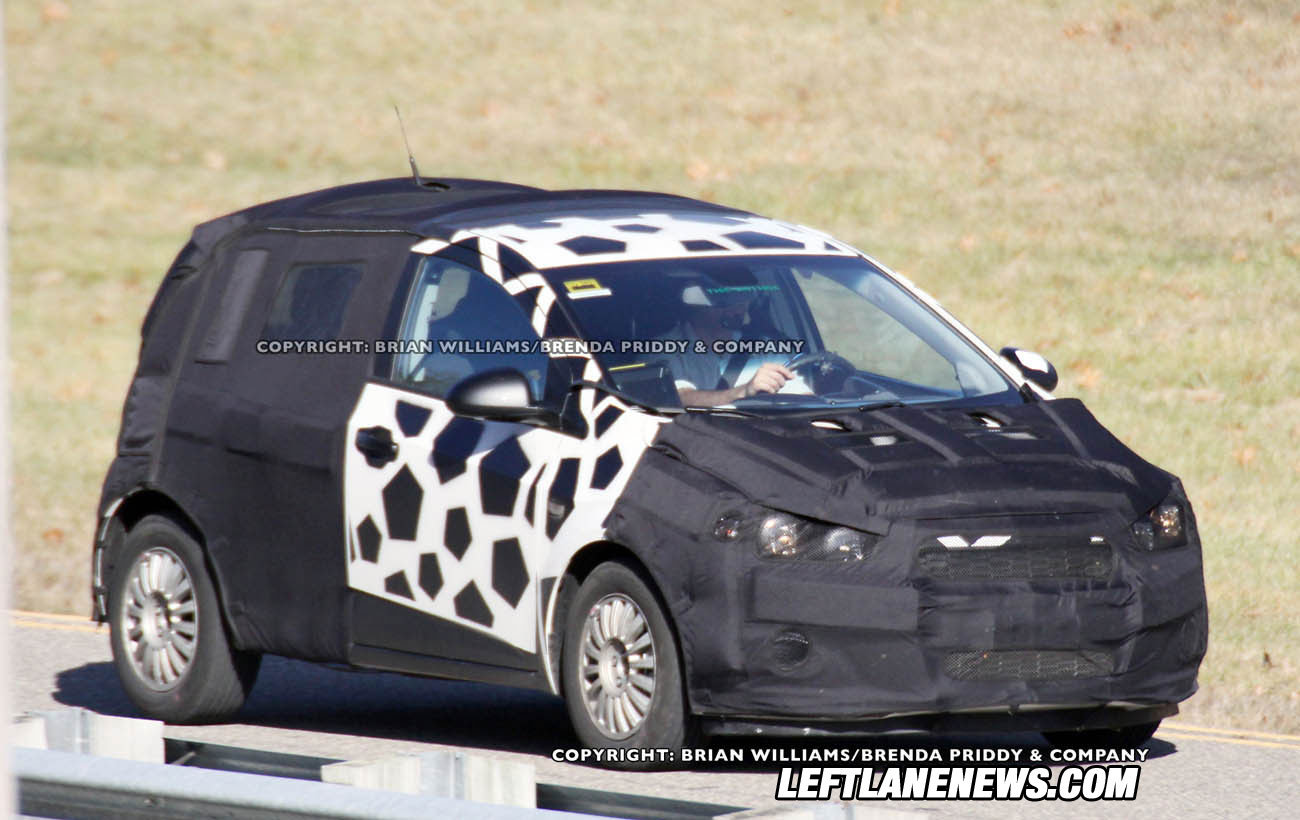 I have to say that the people from Chevrolet are very hunks because they camouflaged this car way too much and when a fan see this car and he realizes that is the new 2011 Chevrolet Aveo, he may think that this time Chevrolet did a very bad job and this car is looking so ugly as is.
I know that without the camouflage this car may look beautiful but Chevrolet let us with the impression that this new 2011 Chevrolet Aveo is such an ugly car because of that big amount of camouflage stickers, plastic panels and so on. Probably until the release there will be some spy photos that will reveal the real shape of 2011 Chevrolet Aveo.
Some rumors are saying that we may see a Sedan version of this 2011 Chevrolet Aveo hatchback and also that the Aveo name will be changed into Viva but this is not so important. Now we hope that there will be another set of spy photos with this new 2011 Chevrolet Aveo.