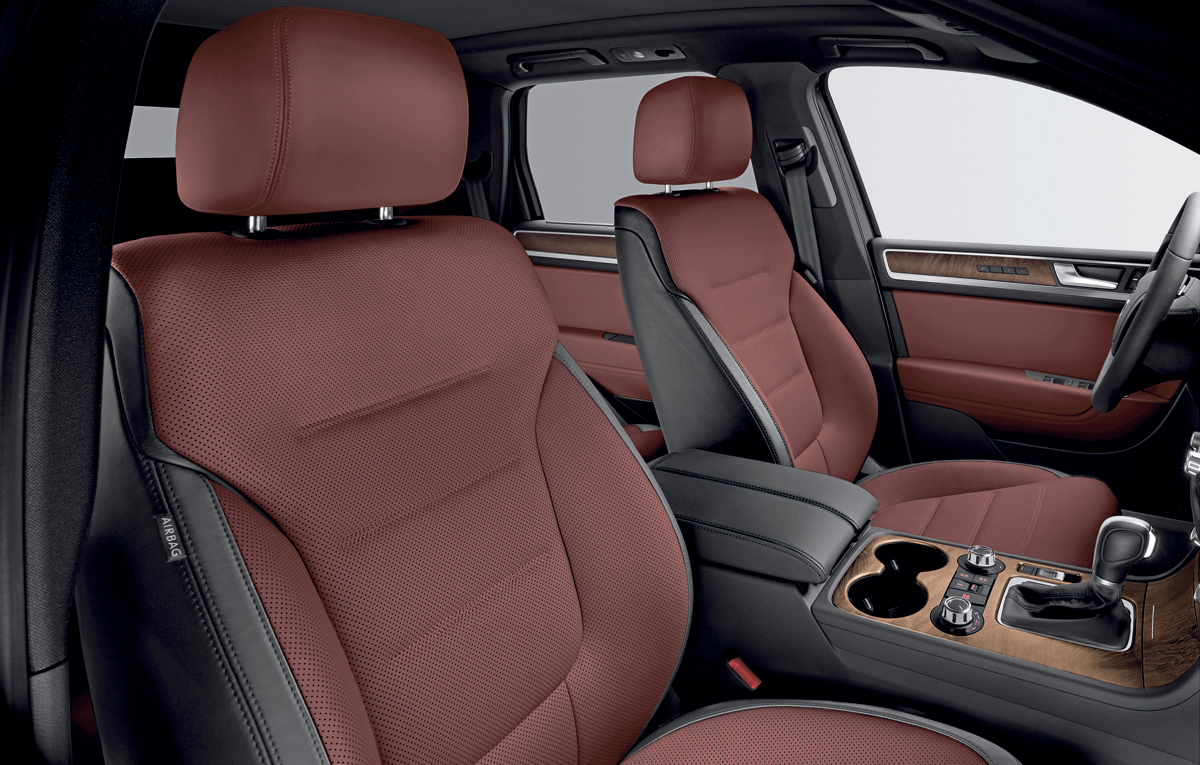 Exclusive optional package will be available for the new VW Touareg. This personalization option is mainly composed of new materials and color combinations consisting of new materials. Volkswagen officials have announced that they have created a range of Exclusive accessories for the VW Touareg. The model can be equipped with many special equipments and special materials to provide extra customization.
For example, the model can have a Nappa leather upholstery in two color combinations, Pepper Beige and Titan Black or Dark Burgundy and Titan Black. This color combination has a special cooling effect, which offers a much colder surface of the seat if the vehicle is parked in bright sun, which gives an advantage in summer.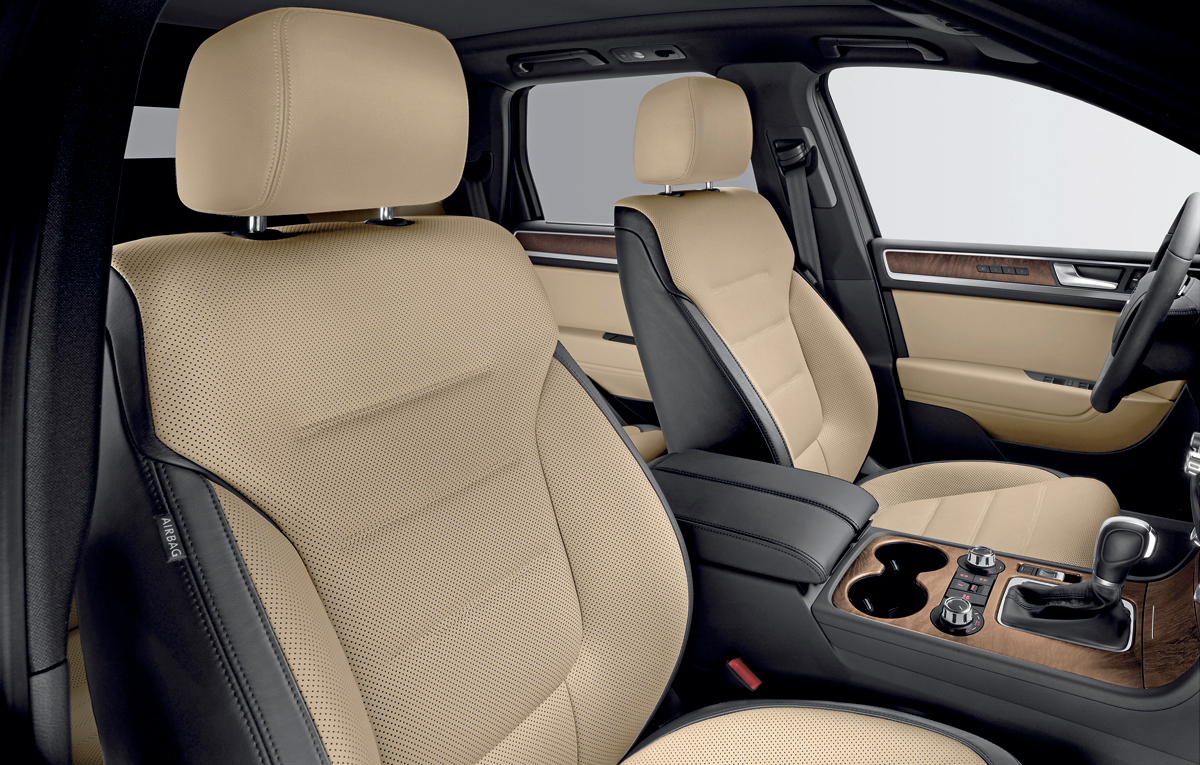 Exclusive optional package for the Volkswagen Touareg includes leather seats with power adjustment system in 12 directions, lateral support for the adjustable eletro-pneumatic seats and height adjustable headrests.