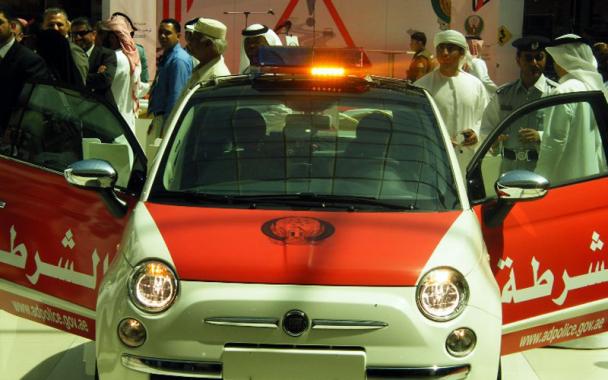 The city Italian model is the newest acquisition of Abu Dhabi police fleet. Fiat 500 joins with some heavy names like Nissan GT-R, Volkswagen Golf GTI or Chevy Camaro SS. After they impressed and have created envy among colleagues with models like Nissan GT-R, Chevrolet Camaro SS and VW Golf GTI, the Abu Dhabi police come with another novelty.
This time it is a more quiet model, designed mainly for urban congested areas. The car was already fitted with flashing light, radio station and other specific tools to patrol as soon as possible on the busy streets.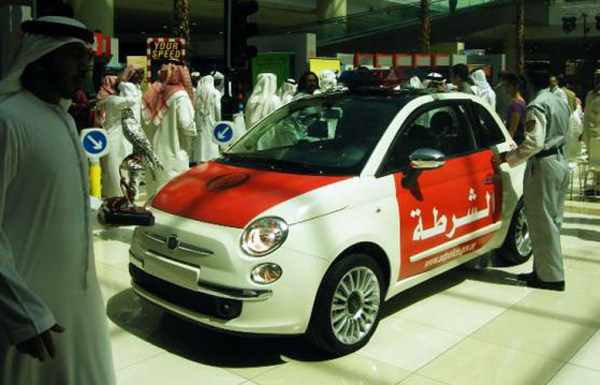 It's the little Fiat 500, especially picked by the Arab forces of order to promote an nice and friendly image of the local police. Officials said that the citizens have already shown enthusiastic and curious in appearance of the little model produced by Fiat. Here are some photos with the model equipped for the police fleet.