I am a truly Porsche fan but I have never seen the Porsche 918 Spyder looking so exotic in the red wrapping, especially riding on some new and customized set of wheels. And the result is purely gorgeous!
The Porsche 918 Spyder, which is one of the most powerful hypercars in the world, has recently received the HRE P101 wheels from the famous wheel aftermarket shop, the HRE Wheels. The wheels are also finished in the brushed dark clear, which make the model look even hotter.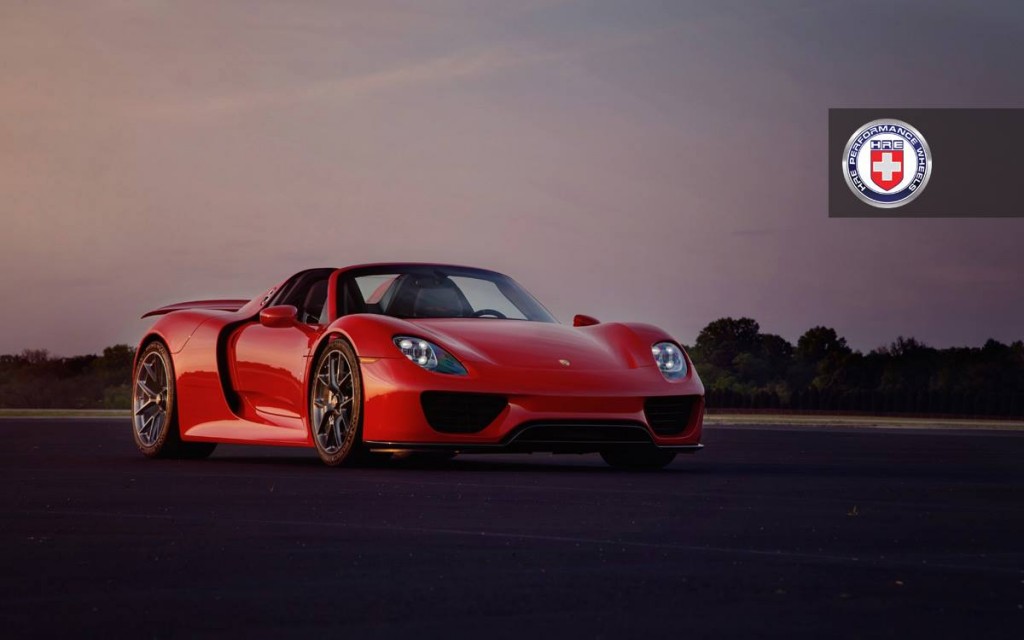 Apart from the new set of wheels from the HRE Wheels tuning division, there are no additional mods carried out under the hood, the Porsche 918 Spyder still packing the 4.6-liter naturally aspirated V8 engine, with 608 horsepower and 528 Nm of torque.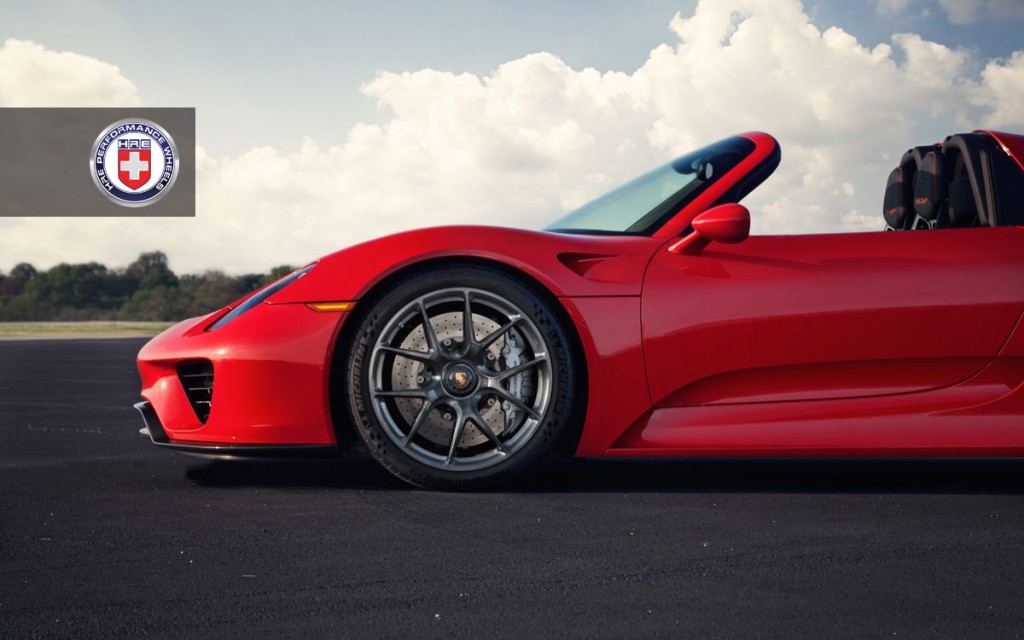 But the power flow does not end here, as the conventional engine is also backed by two electric motors, which add up more power, meaning 279 horsepower. The total amount, 887 horsepower and a whopping 1,275 Nm of torque. Imagine the full acceleration from 0 to 100 km/h: just 2.5 seconds, at a topping of 340 km/h. And since we are talking about a rare model, only 918 units have left the production line. Enjoy the exotic red Porsche 918 Spyder, sitting on HRE wheels!