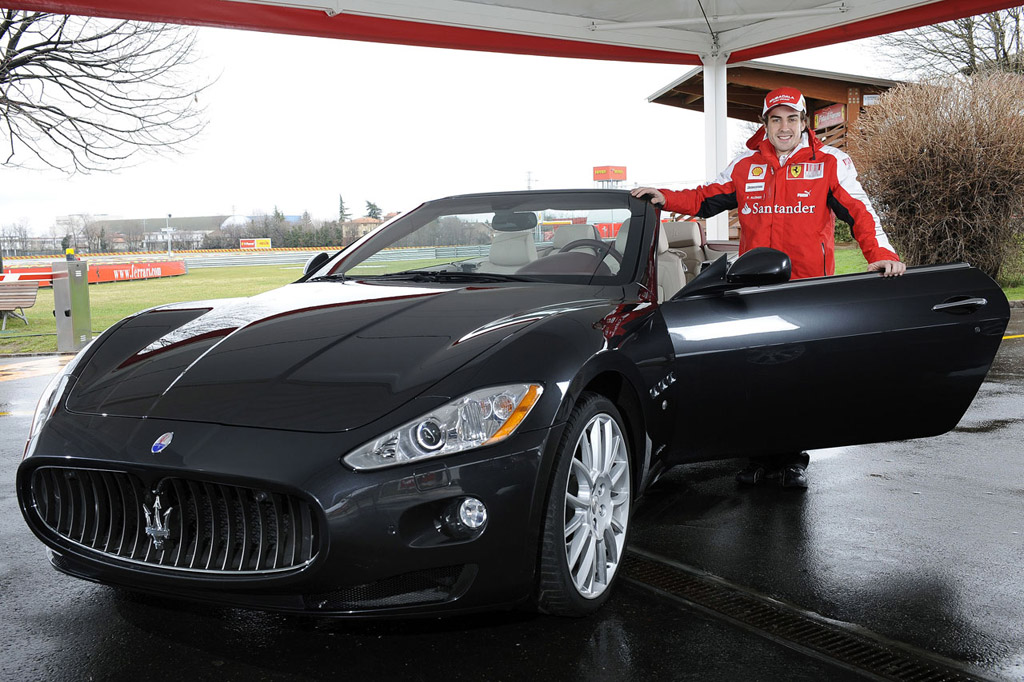 Taking in conversation the fact that Fernando Alonso is the two-times Formula One World Champion, well, let's say he has more money than the other Forma F1 drivers. As you should also know, he is also the driver for Ferrari so you can add the fact here that he also gets a little bit more money.
Probably the fact that people calls the 2010 Maserati GT Convertible the prettiest car in the world, it also attracted the attention of Fernando Alonso so he bought such a car as a daily driver and I don't blame him, this car can be afforded probably just by super stars like this Ferrari driver.
Anyway, this amazing 2010 Maserati GT Convertible is not just the prettiest car in the world, it is also very powerful coming with a 4.7 liter Ferrari-delivered V8 engine also developing up to 433 horsepower so we can say that anyone gets such a car, is very lucky.