The Fiat 500's Abarth version is possibly the best a budget strapped street racer can get.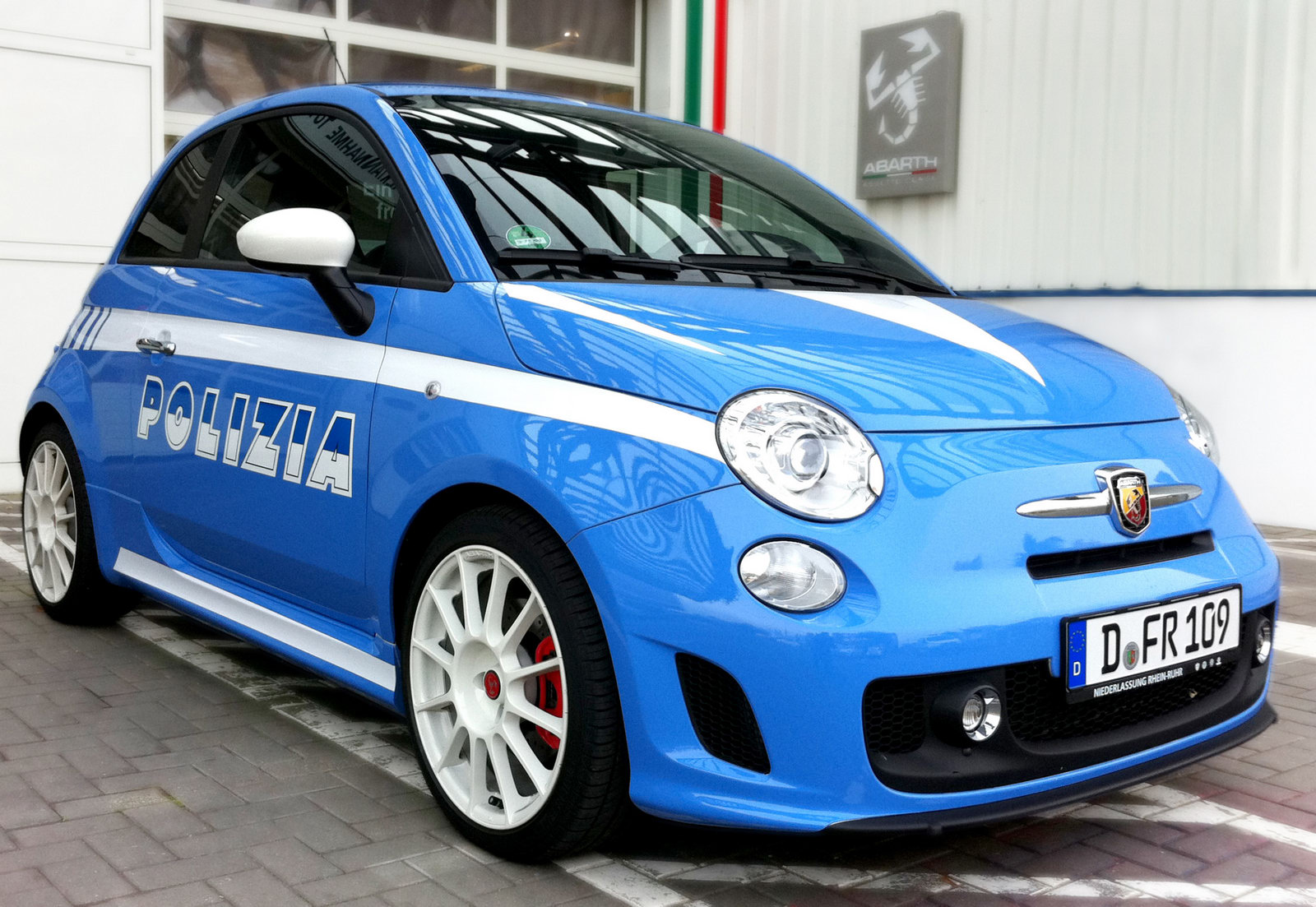 With this version though, the cops who will probably be chasing him away from the lights also have a great chance.

The Polizia livery Fiat 500 Abarth will be seen in the flesh by enthusiasts at this week's Essen Motor Show.
The Police Fiat 500 Abarth is a pretty interesting car and as far as the tuning show is concerned it will be sporting quite a few modifications.
The Polizia Abarth has a Bilstein suspension kit with variable height-adjustment and a new set of wheels from Bilstein as well.
The Bilstein only modifications are a result of this Fiat 500 Abarth being a presence reserved for the German suspension specialized manufacturer.
If you're interested in other stuff to be seen at the Essen Motor Show you should look into the Elia Renault Wind or the SpeedART Porsche 911 Turbo tuning kit.
Again, if you're not aware what the Essen Motor Show is, it's about the equivalent of the SEMA show in the United States. The only difference is that where in the American show is full of crazy stuff that shocks you, the German show is full of crazy stuff that works.