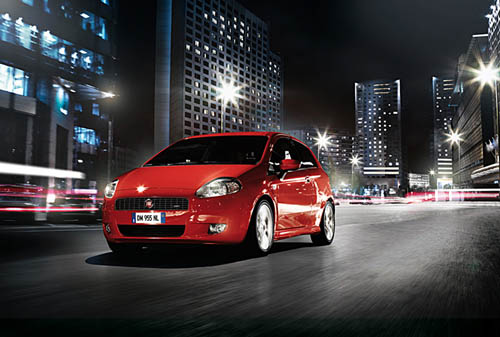 Fiat will recall 500,000 Grande Punto units in the factory, because of some problems to the steering. The recall targets are the units sold in 2008 and 2009, half of them were sold in Italy and the rest of the models that are recalled were sold in Europe.
It seems that the problem was detected by a Greek organization that has accused the Italian model that they have steering problems. Organization for dangerous products within the European Council took the stand and announced Fiat, demanding a recall for the cars with problems at steering.

Case's recall is the risk of a failure which would affect steering and implicitly will cause the loss of control. However, to date there have been no accidents. Italian manufacturer has announced that copies that will be recalled to service are between registration numbers 24267-412774 and between 1112419-1392261. Costs of service will be borne by the Italian manufacturer, Fiat.