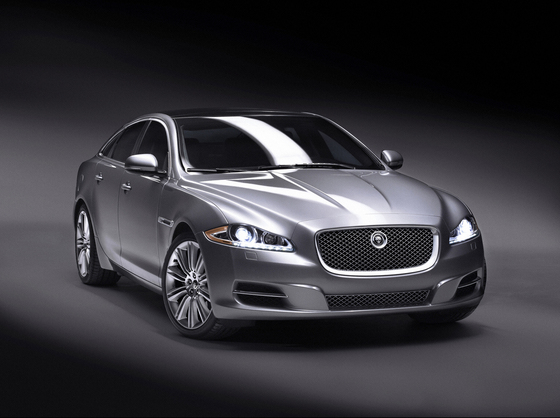 With the privilege of an event presented by Jay Leno himself, last night Jaguar launched their new model, I'm talking about the new Jaguar XJ. Those who were responsible with the job, announced that the so called Jaguar XJ will set new standards of luxury, being a model in which the British producer has put high hopes.
Even at the first sight Jaguar XJ impress us, and maybe at the exterior reminds us of a XF model, from the back this car comes with a style totally original for the British producer. This Jaguar XJ has the body made from aluminum and thanks to that the car is lighter with almost 150 kg compared with its main rivals.
When it comes to the technical equipment Jaguar XJ is very well equipped coming with system called Adaptive Dynamics. That system consists in air suspension, also it comes with a system called Active Differential Control plus a very interesting motorization range. That range of motorizations is composed of a V6 diesel at 3.0 liter capacity, a V8 engine developing 385 horsepower and two supercharged versions of those two at 470 horsepower and 510 horsepower.