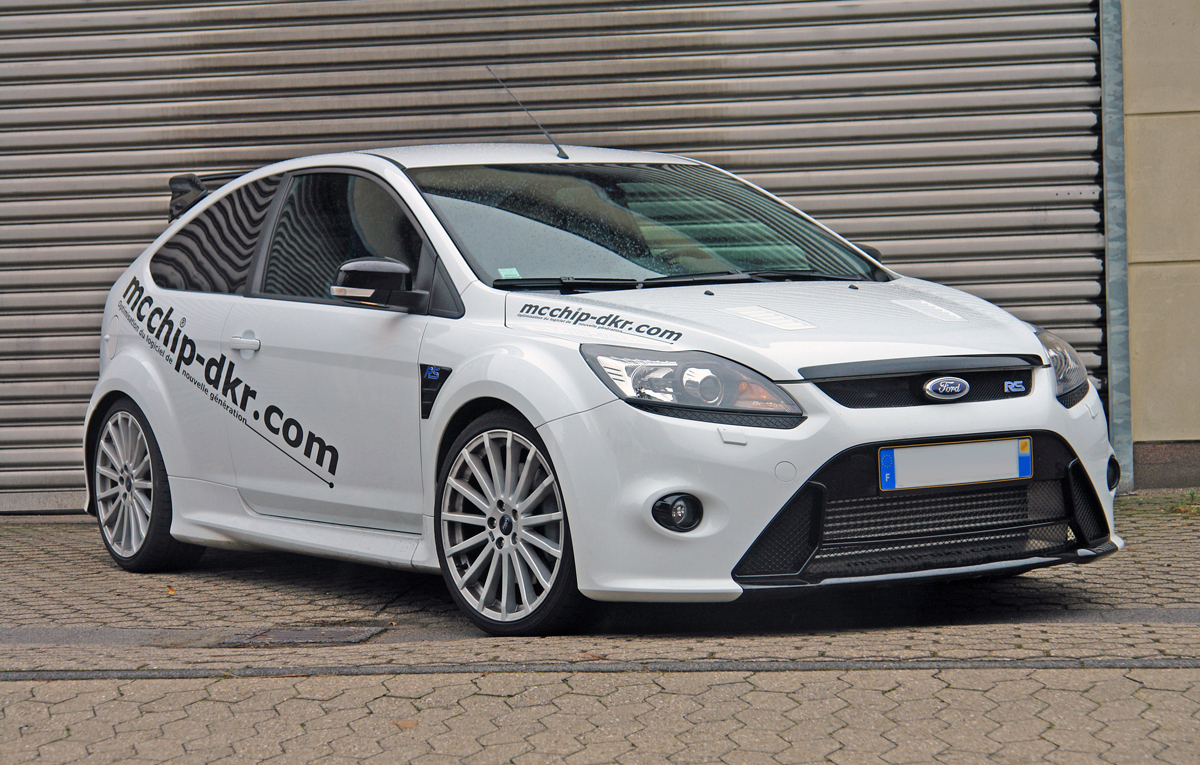 The most powerful hot hatch on the market received a package of tuning which increases its power by 96 hp and 172 Nm. It cost 4499 euros and comes from Mcchip-dKr. Tuners from Mcchip have developed a two-stage tuning package for the Ford Focus RS. In the first stage, it offers 345 hp and 520 Nm, while the second stage provides 401 hp and 612 Nm. The first phase of changes cost 799 euros, while the second has a price of 4499 euros.
The first stage of modifications is the reprogramming of the ECU unit of the Focus RS. This make the 2.5-liter supercharged power unit larger to 345 hp, while the offered torque climbs to 520 Nm. The price of these changes is only 799 euros, while top speed climbs from 262 km/h to 271 km/h.

Acceleration time 0-100 km/h following this change was not mentioned. Stage two of the modifications involve changing the Ford Focus RS's intercooler, fitted with a sports exhaust system. Thus, Ford Focus RS offers 410 hp and 612 Nm. Although cost 4499 euros, the second phase of changes from Mcchip climbs the top speed of the Ford Focus RS to 278 km/h.