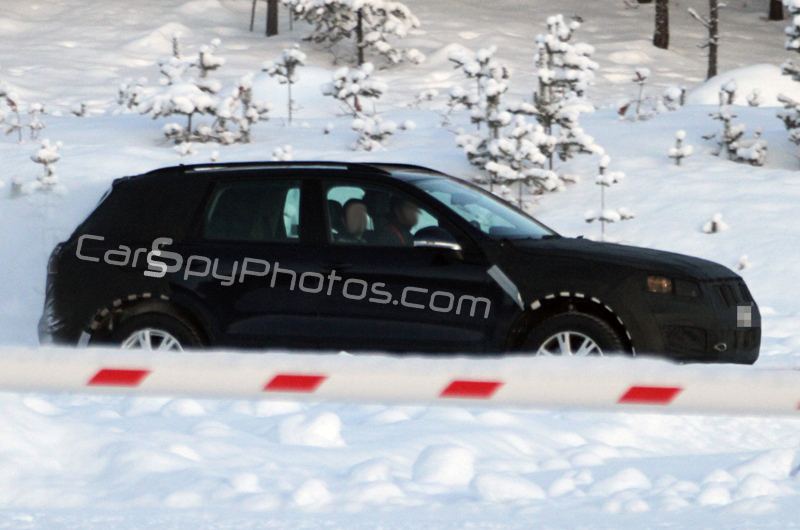 People from Carpix have surprised Volkswagen Touareg while testing at extremely low temperatures. German model was tested in snow in Sweden, at a temperature of -20 degrees Celsius. The new Touareg will debut at the Detroit Auto Show in January 2010.
Future Touareg will be available also in a hybrid version, which will benefit the BlueMotion technology. There is a possibility that it will be powered by a 3.0-liter TDI V6, assisted by an electric motor of 39 kW. Together, the two engines will deliver 374 hp and 550 Nm of torque, managed by an automatic transmission with eight reports.

As you know, the new Touareg will receive "front" of Polo, as the entire portfolio of Volkswagen. Also, the fuel consumption of this model will be lower due to the fact that the mass will be reduced by 250-300 kg. There is a possibility that the Volkswagen Touareg to be available in a version with three rows of seats.