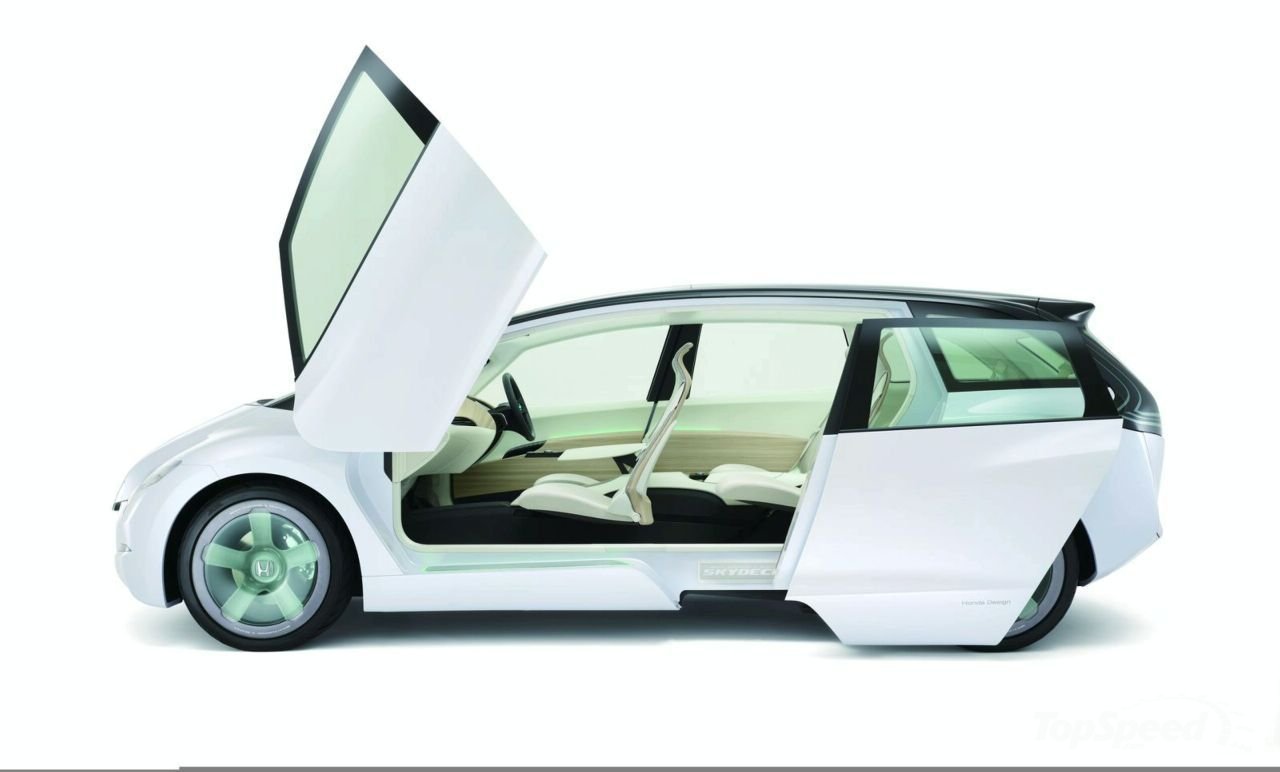 This is another Honda Concept named Skydeck that is about to be released at Tokyo Auto Show near to EV-N concept and CR-Z concept that we will talk to you about in articles that are about to come. It looks very similar to a normal car but at the same time, it looks futuristic.
In the main photo from above, you can see the weird and also interesting system to open the doors. I guess this will be the first time when a 4 door stock car will open the doors like a lamborghini. The rear doors are not normal at all, it opens just like at a VAN and yes, Honda Skydeck Concep is a VAN. It is a 6 seating VAN.
I haven't  read anything about the motorization; all I know is that Honda Skydeck Concept is a hybrid car, but probably with few fuel consumption. More photos with Honda Skydeck Concept from Tokyo Auto Show soon.