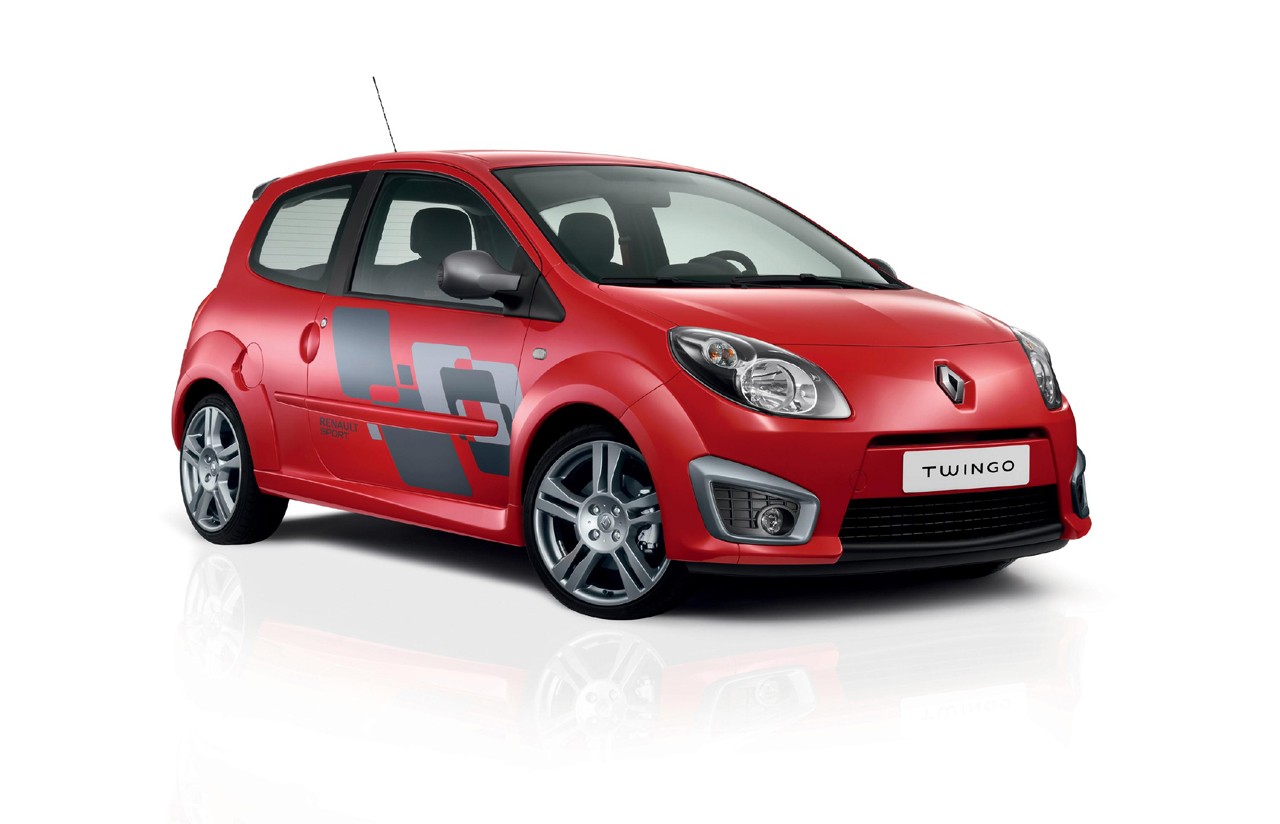 RenaultSport launched a new version of the smallest model of range. That's Twingo RS 133 Cup and comes with some modifications comparatively with standard model, modifications destined to reduce the price. Under hood we find the same 1.6 litre engine that produce 133 HP and 160 Nm torque, ground clearance reduce with 4mm. Renault Twingo RS 133 Cup have 17" rims and 195/40 Continental Sport Contact3 tires.

Beside of those qualities, Twingo RS 133 Cup is devoid from some systems like A/C, electric windows, radio CD, automatic headlights and wipers. While performance data wasn't released, the Cup will likely run from 0-100 km/h in 8.7 seconds, before topping out at 201 km/h (125 mph).
Two new options are now available for both the RenaultSport 133 Cup and RenaultSport 133. The 'Black and White' Renault i.d. pack is £150 and offers Glacier White bodywork with gloss black finish to the door mirrors, rear spoiler and front bumper trims. Gloss black finish is available for the Cup 17" alloys wheels at £175. In Britain, the price of the new Renault Twingo RS 133 Cup is £11,795 (approximately 12,900 euros), which means it is cheaper than the Twingo RS with £700 (about 770 euros). Deliveries will begin from October 1st.