A couple of days ago Honda revealed it's new EV-neo electric scooter prototype and made a very interesting announcement in the process.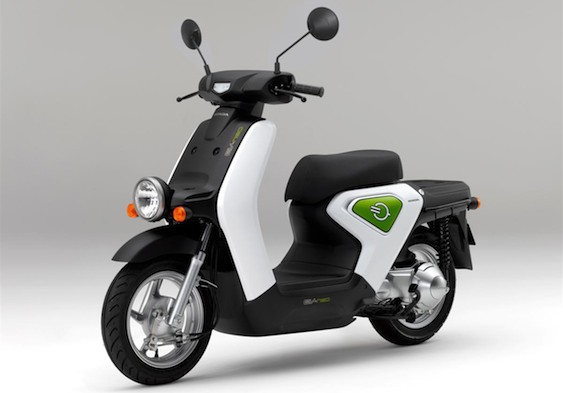 Honda plans to start leasing it in Japan by December this year. The EV-neo scooter has a lithium-ion battery and a brushless electric motor.
The lithium-ion battery supplied in the electric scooter is developed by Toshiba and when teamed with the special engine can provide a range of 18 miles. While the top speed isn't far from what a regular petrol powered small capacity scooter can achieve, the range is quite poor as you can only travel 9 miles from your house thus leaving you with 9 miles for a return stint.
The good news is that unlike most plugin vehicles it doesn't take a day to charge, just four hours for a full charge from a 100 volt power source.
Honda hasn't really supplied any true performance figures but they claim the scooter is equivalent to what any mass market under 50 cc petrol will give you.
The true target for this product is the local delivery company and probably the leases are going to help sales to this sort of costumers.