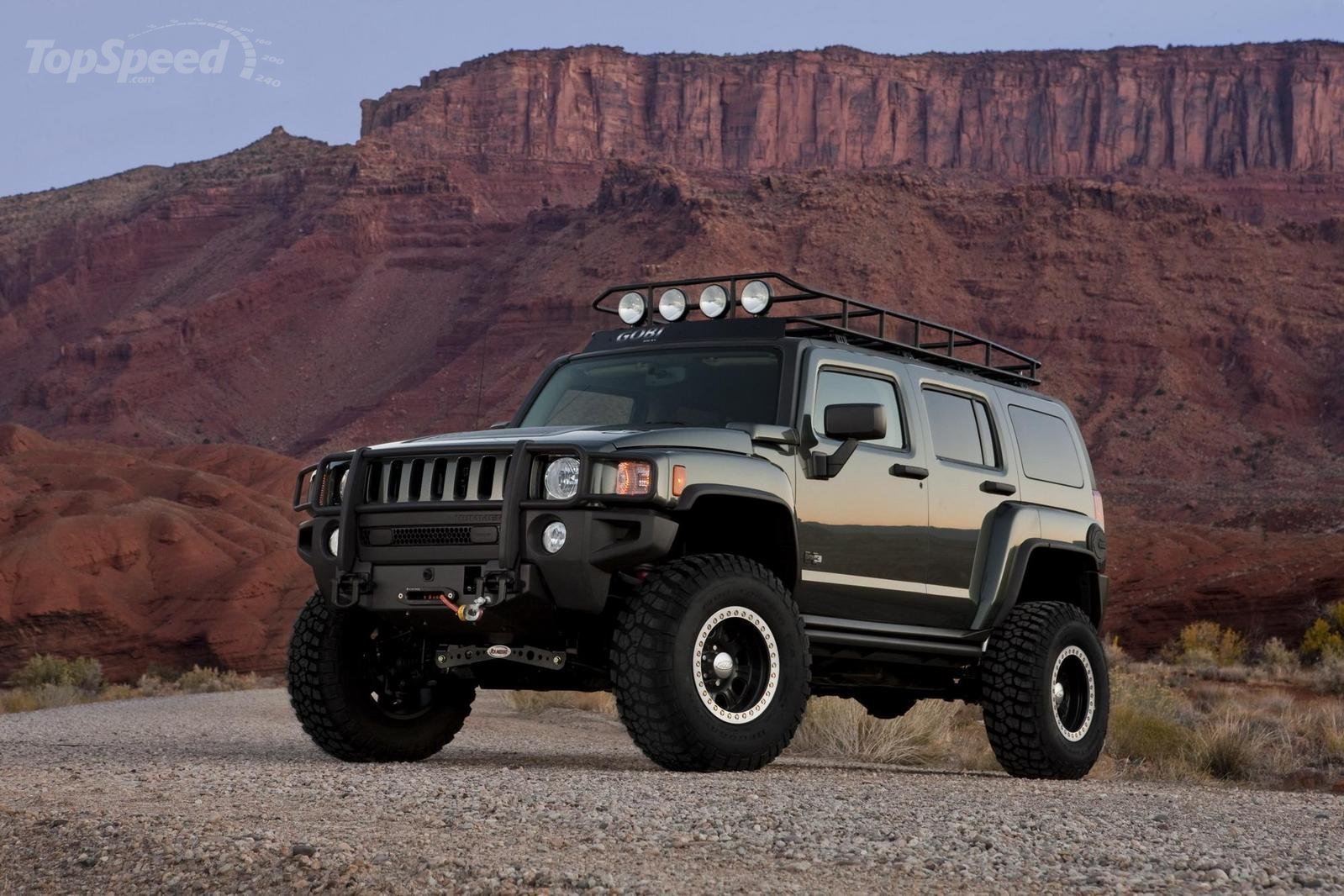 Probably this is the first time when we talk about a concept from Hummer. When you look first time at this car, you don't see anything different than a normal Hummer H3 but you know that you're wrong, a car can also be a concept only on the inside not only at the outside.
Hummer H3 Moab Concept will be presented at the SEMA auto show. Hummer H3 Moab Concept comes with a V8 engine that can develop up to 300 horsepower. This concept has modified suspensions and it also comes with 35 inch Goodrich tires on 17 inch rims.
At the moment there are not too much informations about this new Hummer H3 Moab Concept so we can't make the difference between this concept and a normal Hummer H3. You should know that from now, the Hummer cars are not built anymore in US, from now will be "Made in China". Probably there will be more details about Hummer H3 Moab Concept after the SEMA Auto Show so stay tuned to automotorblog!