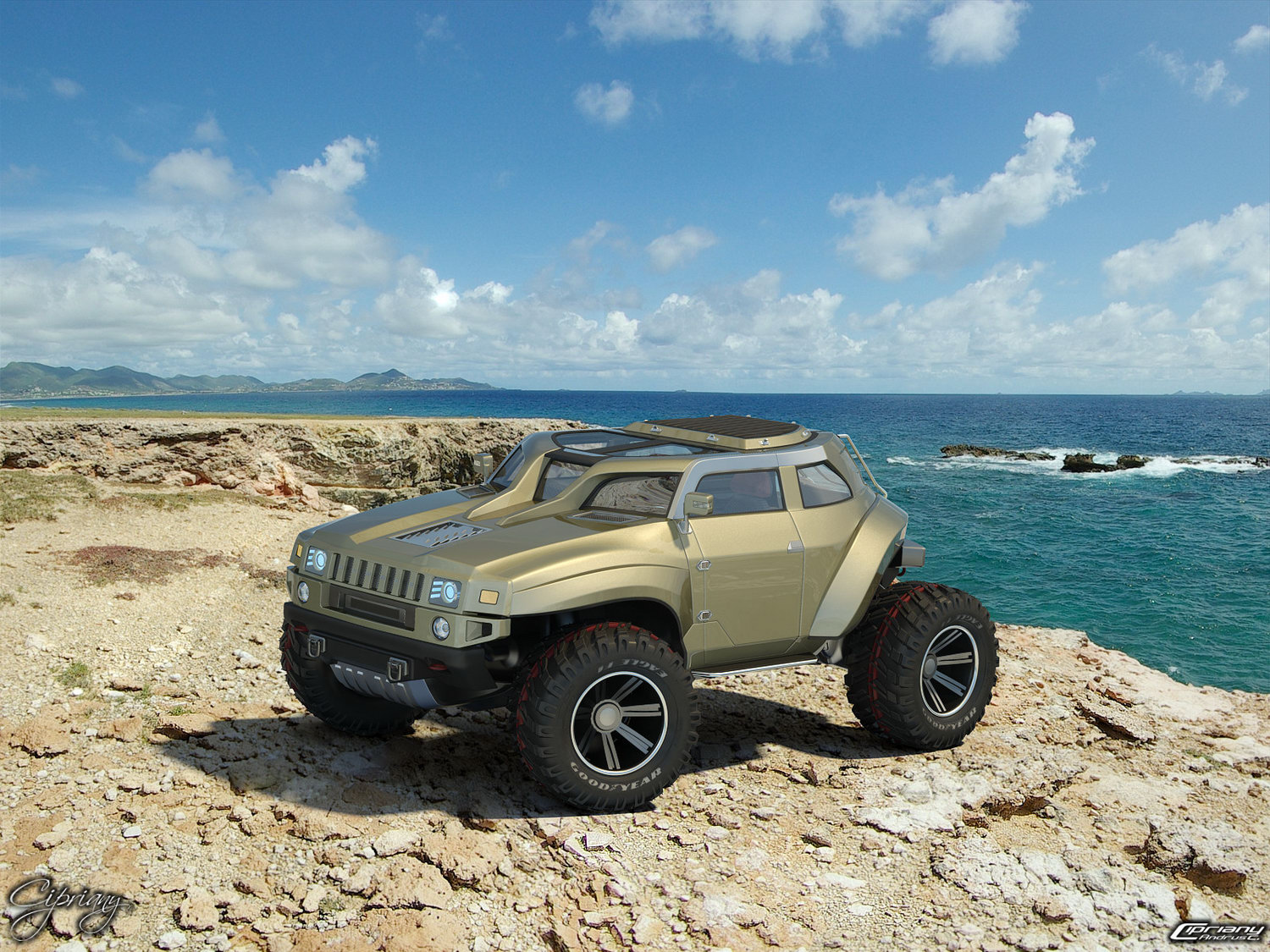 This is a pretty cool concept and I have to admit that I'm very proud of it because it is made by a Romanian designer, the country where I was born and live; namely Andrus Ciprian. The concept is very unique I may say and you can read down why is so unique.
I don't remember to see at other car this proportions namely big tires and small body and from what I think, it looks pretty cool. It looks to be a military car but also a regular 4×4 big car so you may find it very useful while climbing on mountains or being stuck in mud.
Anyway, there are almost 0 chances that Hummer (built now in China) to adopt this concept or at last to build something similar to this one because it is looking too high tech and futuristic and probably at the moment there are no available technologies for such a car.