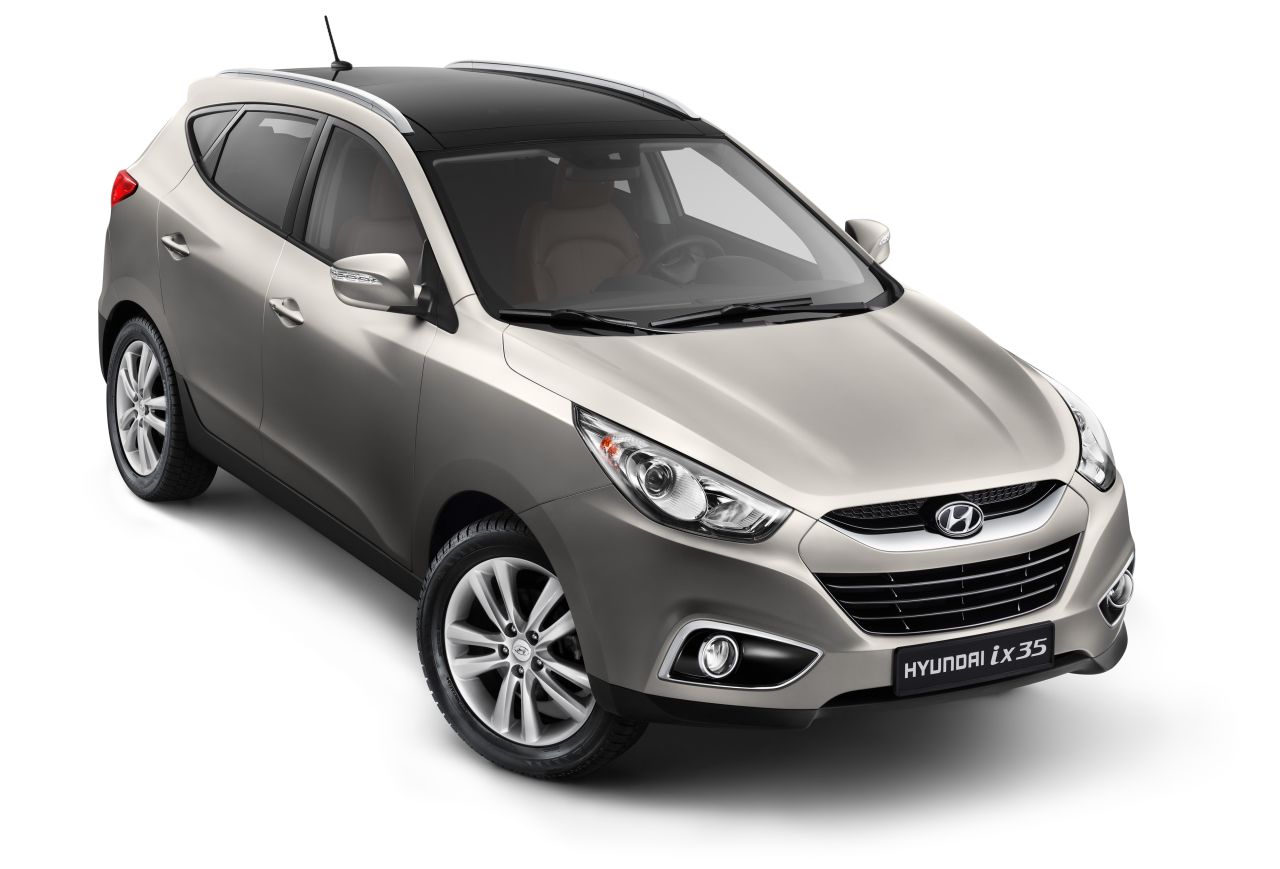 We have here the details about this new SUV called Hyundai ix35, which by the way the Hyundai Tucson successor. I keep to remind you how successful Hyundai Tucson was at his time tanks to his compact sizes, in that time all the SUV's producers based on "bigger and stronger" philosophy, so Tucson's success was an unexpected surprise.
First of all Hyundai ix35 is longer with 8 centimeters and wider with 2 centimeters, so the exact dimensions are 4.41 meters and 1.82 meters. The wheelbase is bigger too, with 1 cm actually, to provide the right interior space, even though the high is lower with 2 cm, you have enough room for your head.
Hyundai ix35 will be presented at Frankfurt showroom and I'm sure that he will impress with his fine details, the evolution of the model is more than obvious. The most required motorization was the 2.0 liter capacity Diesel, which comes in two versions of power, 136 horsepower and 181 horsepower. From November 2010 they will introduce an economical Diesel version at 1.7 liter developing 113 horsepower.