Korean automaker Hyundai has just released details about their new 5.0L Tau V8 engine and there is a very interesting piece of reading on that spec sheet.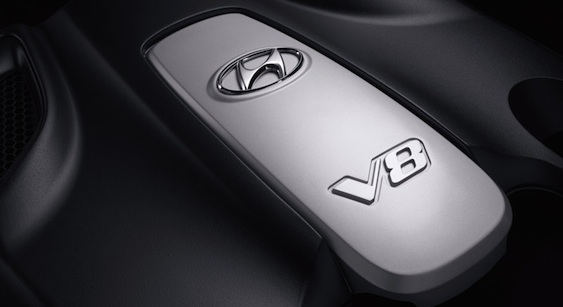 The Tau 5 liter V8 engine develops no less than 429 horsepower, actually this is yet to be confirmed by facts but this is what spokesmen for Hyundai have announced.

This estimate remains unofficial as while it was provided to media that was recently in South Korea to test drive the Hyundai Sonata Hybrid and the Hyundai Sonata 2.0T the engine isn't yet ready to be slotted into a car and then get tested.
Essentially, the new 5 liter Tau V8 is a reworked, bored-out and direct-injection version of the 375 horsepower 4.6 liter Tau V8 engine that can currently be found under the bonnet of the Genesis sedan.
Provided these figures get proven, there is quite a bit of a surprise coming up. The surprise isn't in the output of the engine as much as it is in the benchmarking effect. Remember the hype around the launch of Ford Motor Company's 5 liter V8 engine? While it is nothing short of a great engine, it "only" produces 412 horsepower.
Either way, the new Tau engine will be seen at work in next Genesis sometime in mid-2011 and the Equus, which will hit dealers later this year. Eventually, the Genesis coupe may be fitted with such an engine which would lead to the Mustang getting a horseshoe lost as such a competition will could lead to quite a struggle between manufactures.
Us clients however can't wait for the goodies.