It seems Infiniti had another ace up their sleeve and didn't settle with just the unveil of the Infiniti G37 Coupe IPL because the Japanese car manufacturer also unveiled the Infiniti M35h. Called by Infiniti the "driver's hybrid", it will introduce for the first time new technologies regarding steering and braking designed to offer both fuel consumption advantages but also a superior driving experience.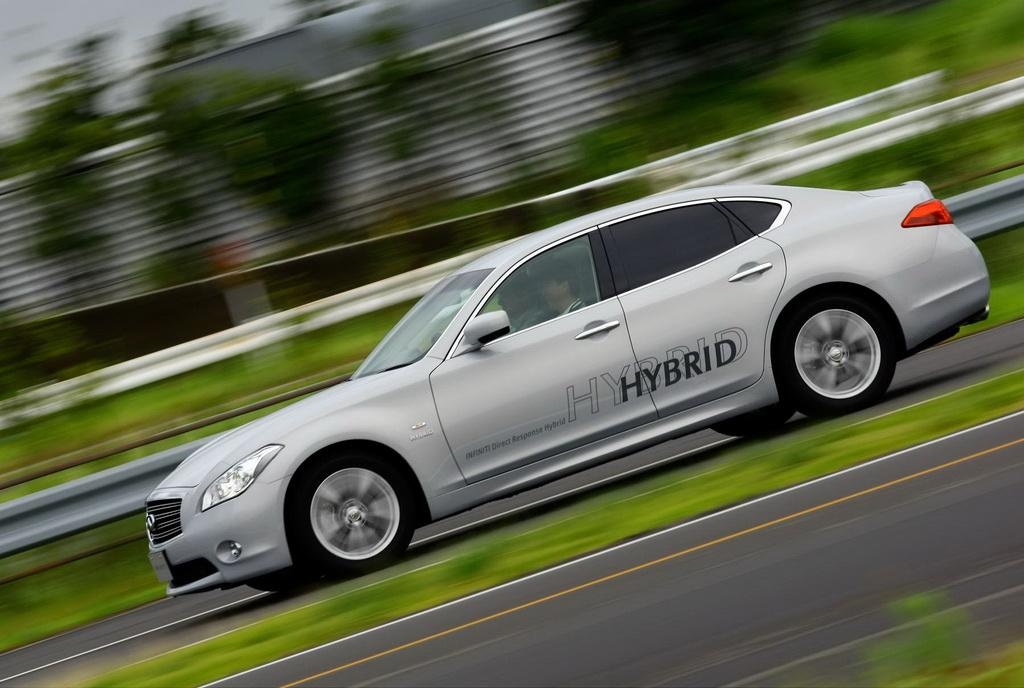 The Infiniti M35h will be heading for the US and European markets in the year 2011, featuring a V6 engine combined with a 68 hp electric one with a seven speed auto gearbox. The Electric Driven Intelligent Brake of the M35 will maximize the hybrid engine's ability to regenerate energy and is said to become a an important part in Infiniti models.
The Infiniti M35h will offer a superior experience when on the road, unlike how other hybrid vehicles tend to reduce this. The model aims to be snappier and more responsive thanks to the technologies mentioned above, but also because of the two clutch system and motors. Other technologies offered are the Blind Spot Intervention and Active Noise Control.
No pricing is available for the Infiniti M35h.