Ever since they dropped their Formula 1 effort, Renault's appearance in high profile motor sports has been greatly diminished and that's a bit of a problem when trying to please fans.
Happily though, Renault went the other route, of making very interesting road-legal cars and selling them to whatever adrenaline junkie wants one.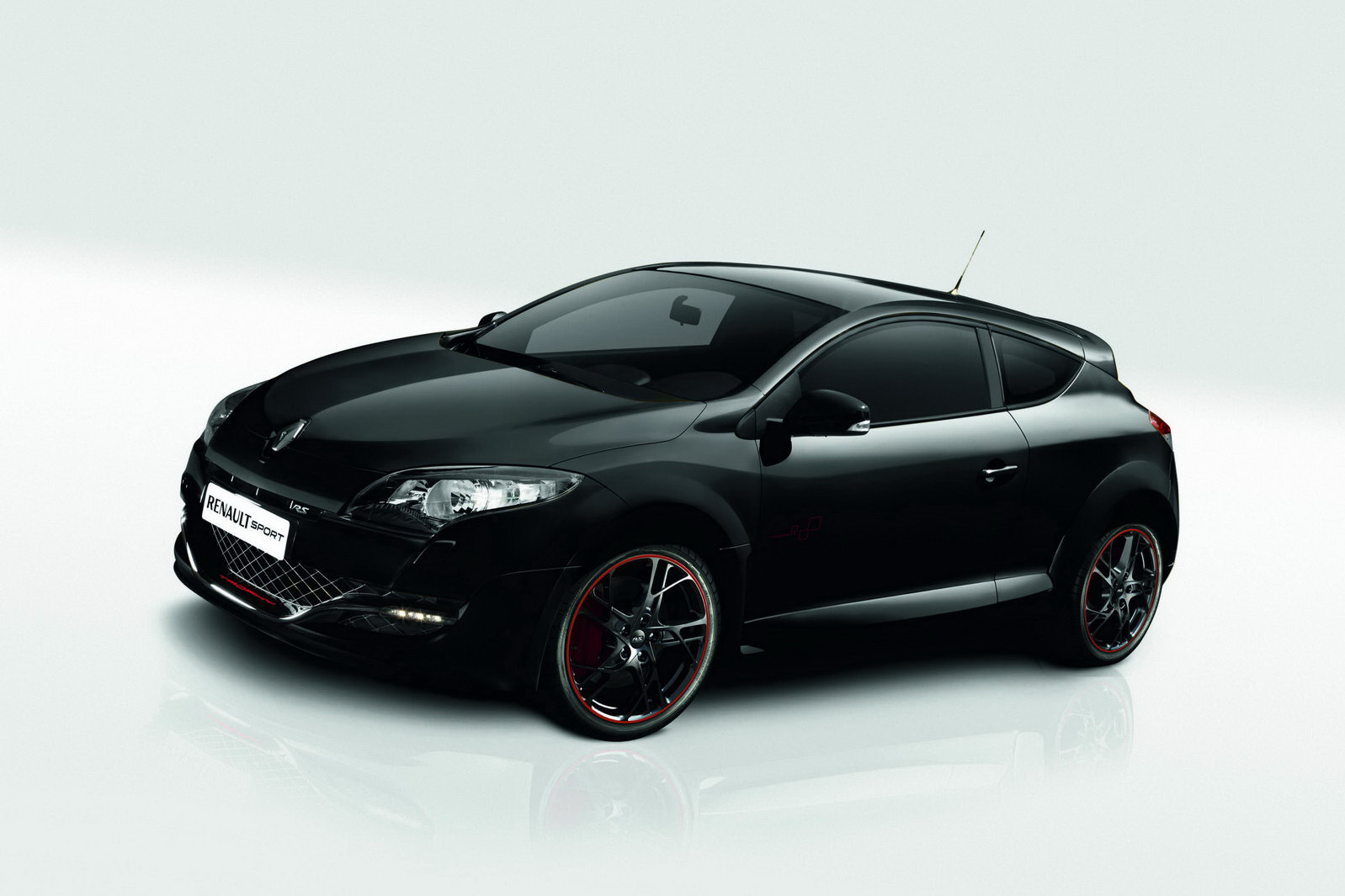 The most desirable of all the French company's offerings is the hotted up Megane RS. This model just got a little more desirable today.

It is because Renault introduced the Megane RS Trophy, a hot hatchback with "more". There's probably a lot that's wrong with it. I wouldn't expect a lot of any RenaultSport car but one thing is certain about it.
The bloodline and heritage means that the Renault Megane RS Trophy will probably be the most exciting car to drive in the front wheel drive market.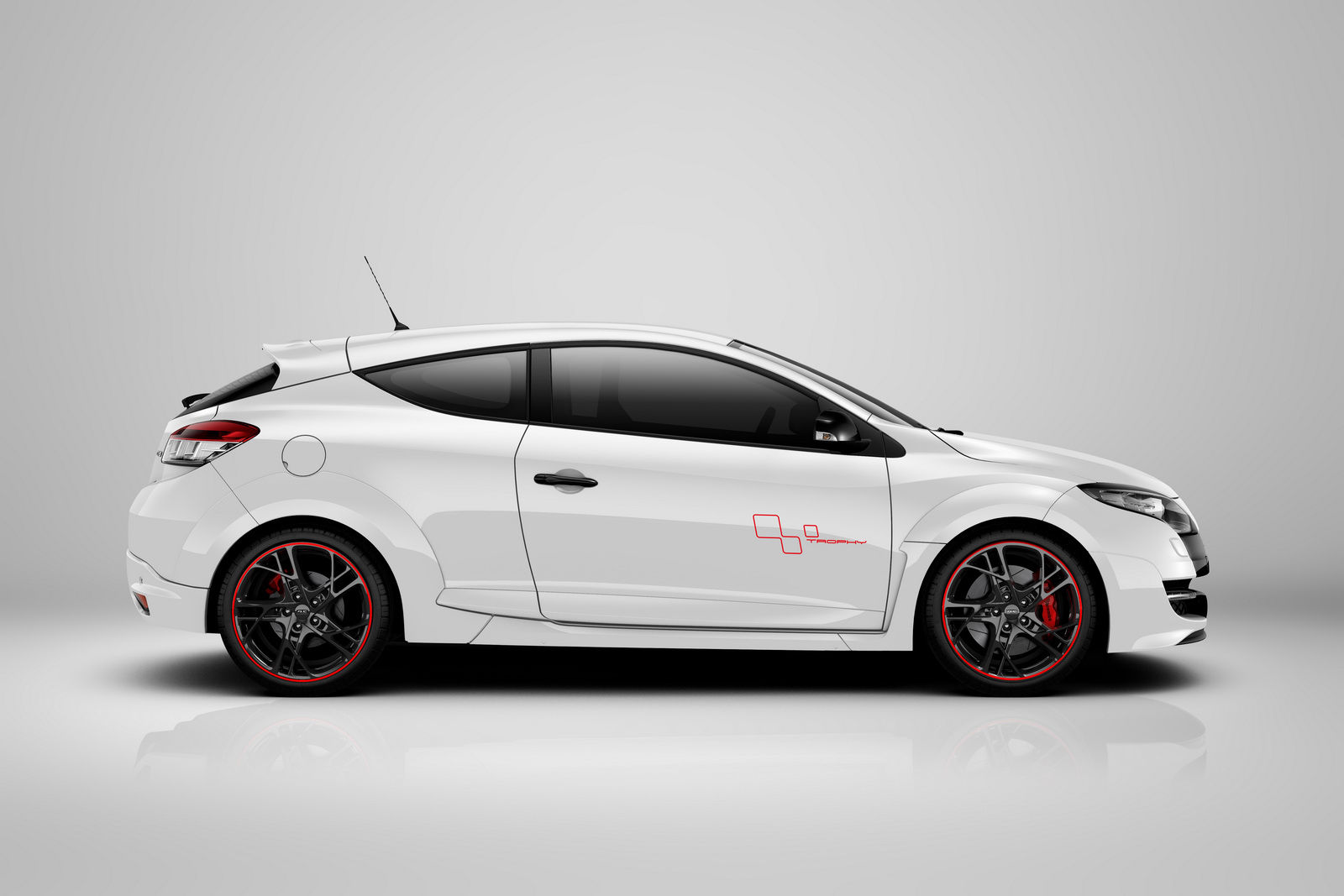 Most of the excitement is going to come from the Renault Megane RS Trophy's excellent chassis and suspension setup. Interestingly enough, Renault didn't make any modifications to the two so they are identical to what you may find on a "regular" Megane RS.
What did change was the new set of 19 inch Gloss Black STEEV alloy wheels with red accents and the Bridgestone Potenza RE050A high-performance tires that are wrapped around them.
Another somewhat important change is to be found under the bonnet. This is where we find the Renault Megane RS' 2.0 liter turbocharged four cylinder engine with a twist.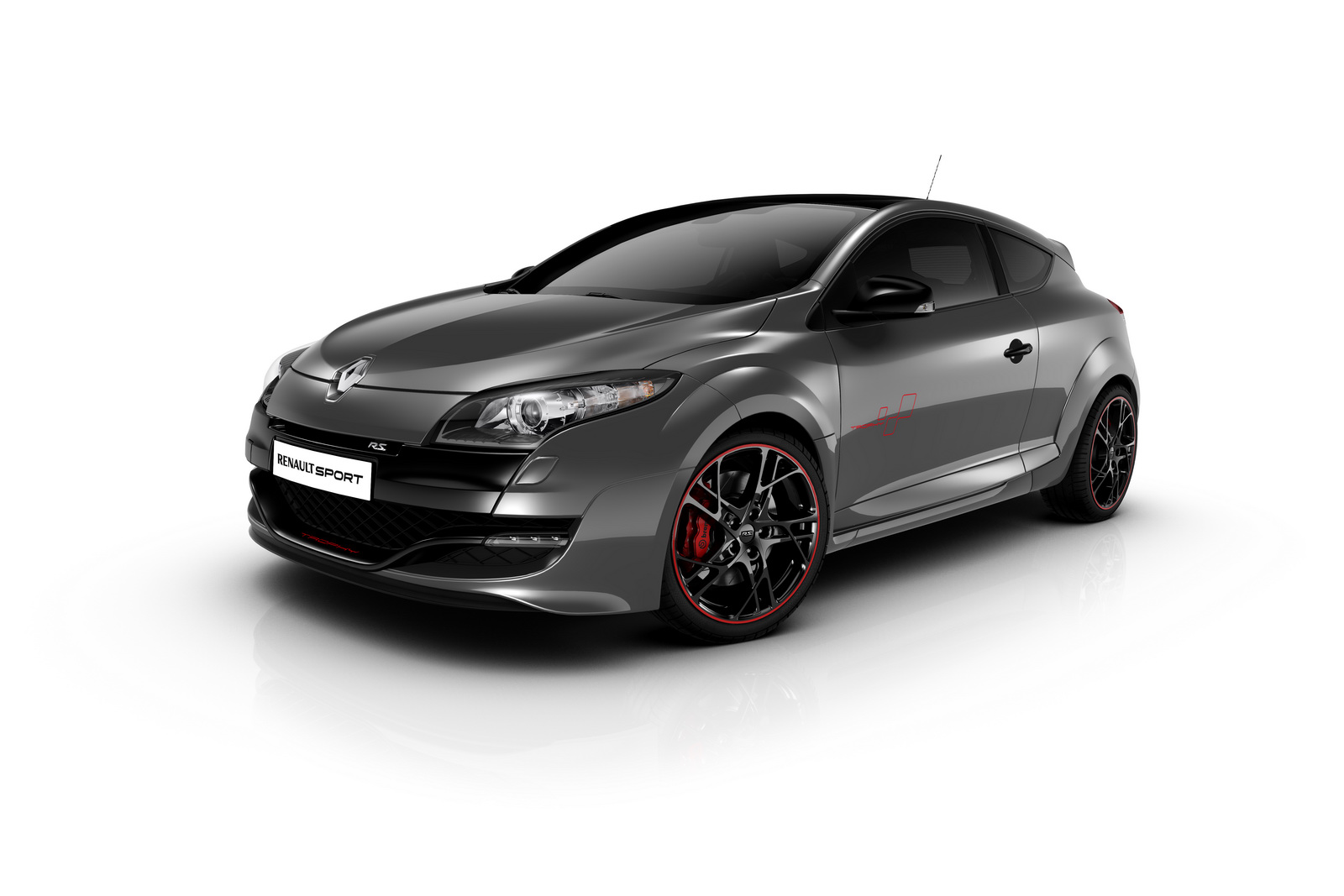 In order to make it "Trophy" material, Renault increased the turbocharger's pressure from 2.3 to 2.5 bar and helped breathing with a new air intake. These two modifications bump performance figures and, weirdly, fuel economy as well.
The Renault Megane RS Trophy now has 265 horsepower and 265 lb-ft of torque to please your right foot, 15 more of each on top of what the RS has to offer. 0-62 times were slashed to 6 seconds dead and the top speed now is now 158 mph.
If you're really interested in the boring stuff, Renault claims that their Megan RS Trophy can manage 28.7 mpg on the combined European cycle and only emits 190 g of CO2 per kilometer traveled.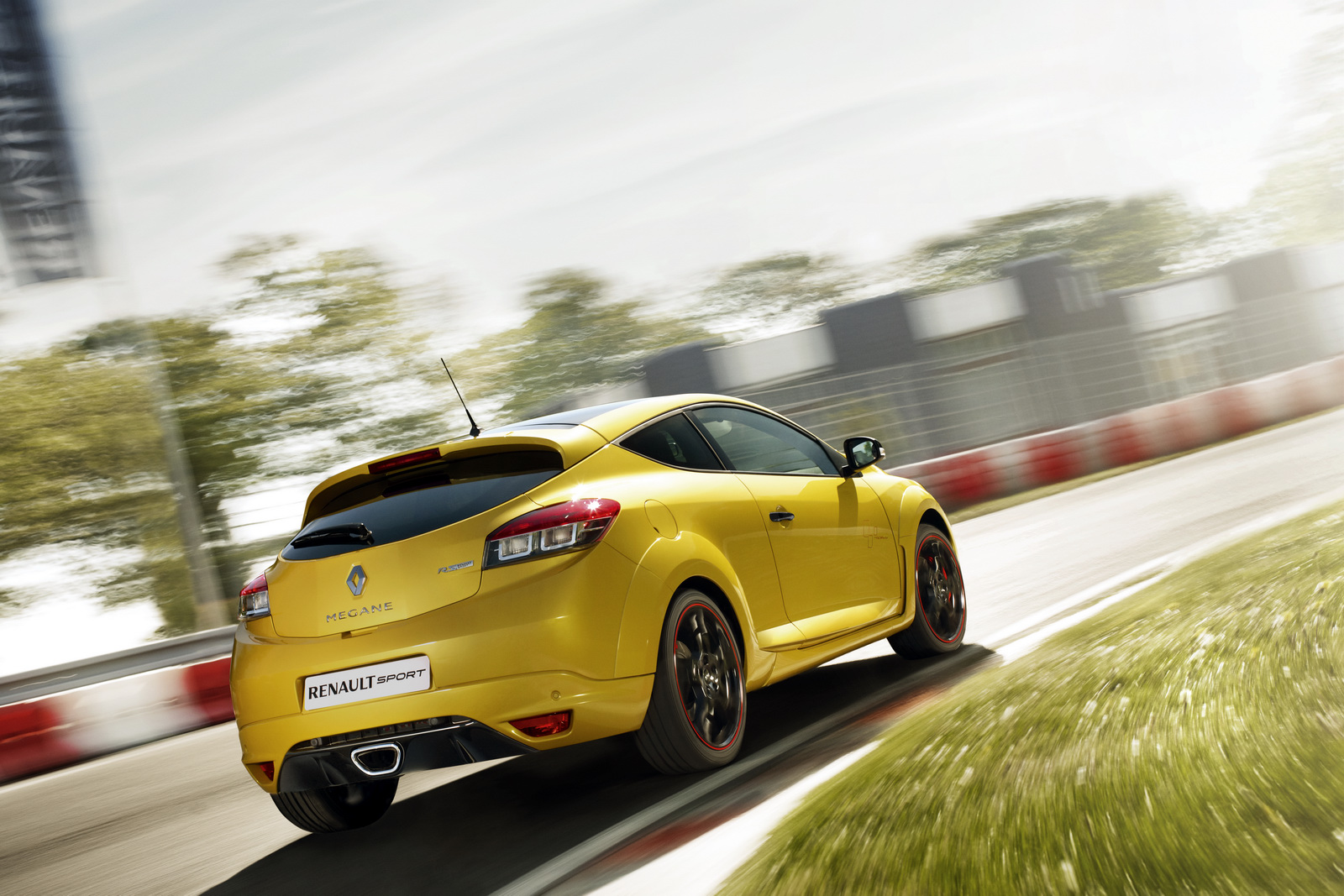 Inside you'll find much better stuff than that, things like Recaro bucket seats and something called R.S. Monitor, a system which gives you real time data feeds from everything about the car.
Color choices are a bit slim for this hottest of hot Renault Meganes as the Trophy is only available in Sirius Yellow, Glacier White, Etoile Black and Cassiopee Grey.
Since the French are only going to be making 500 of these we'll let that go, as we will with the nearly 52.000 U.S. dollar price tag.