Should Bling be something specific for your life and you feel you are missing out on a bit of 2005's Hummer H2 versus Cadillac Escalade and Lincoln Navigator era this may be the break you've been waiting for: the Hummer H2 Ultimate Six.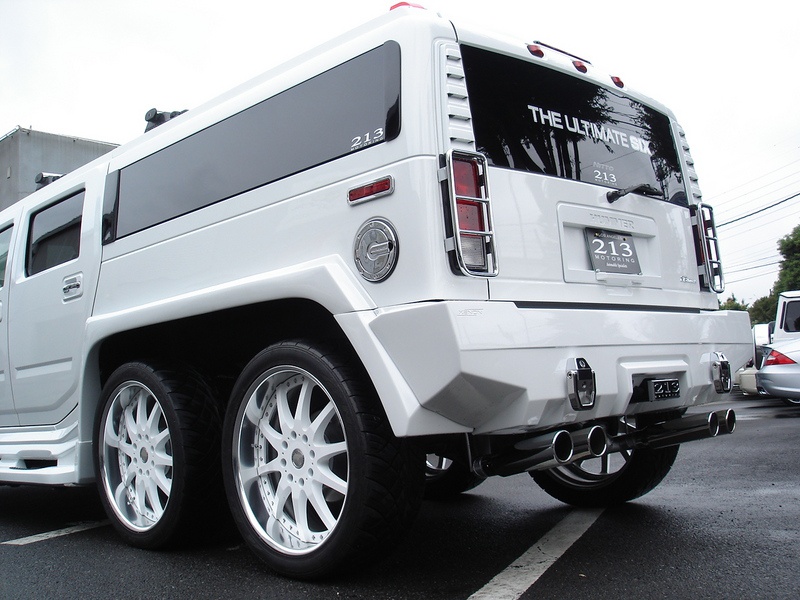 Japanese tuner Calwing's US division entitled 213 Motoring has set up a great treat in terms of doing up your H2 in the form of six wheels and a lot of stuff everybody going to prom or on a hen night may need from a form of transportation.
The Hummer H2, which is not exactly a small car in the first place has seen some extra length ready to accommodate the extra axle underneath and all of the custom stuff needed to turn a car into a proper limousine. What you see on the interior now is leather, plush carpeting, big TV screens, a cracking stereo system and, of course, a drinks cabinet.
Don't worry though, in case you're thinking the car might fall into being discrete there is also a body kit fitted to it. And a new exhaust so that everybody can hear the metropolitan tank coming. Should they not there is a massive array of lights on the front bumper destined to blind the person.
Whoever said bling is dying needs to see this edition of the Hummer H2 entitled he Ultimate Six.