Germen tuner JE Design has always found VW Group cars a bit wet and the most recent car they've hotted up from them is the Seat Leon Cupra R.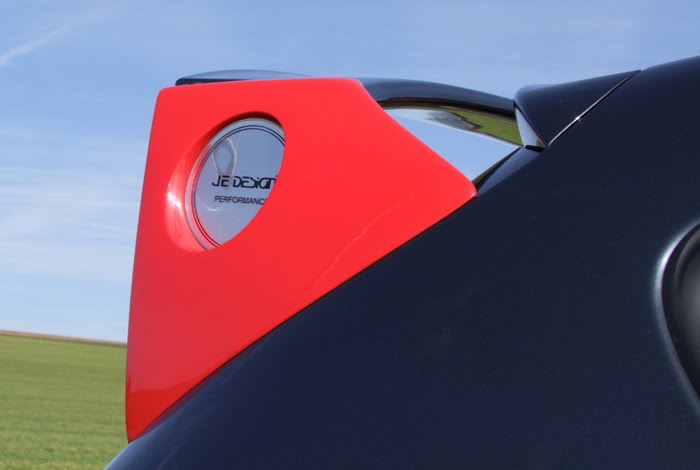 The 250 horsepower and 260 lbs-ft of torque provided by the stock 2 liter turbocharged engine is about enough for most people but it's not the case with JE Design as they've rolled out a bit of an upgrade for the engine.
The new package contains a new air filter, a new exhaust and a remapped ECU that all add up to an end result of 330 horsepower and 310 lbs-ft of torque. Quite an impressive feat but it doesn't tell the whole story as the engine isn't the only thing JE Design have laid their hands on.
The stock suspension is so good that JE Design have found no problem in removing almost all of it and replacing it with KW adjustable coil-over suspension and a set of lowering springs to help the handling be as good as the engine is now. The car now sits 40 mm lower to the ground on some tasty 19 inch alloy wheels wrapped in 235/35 performance tires.
Since they've gone through the bother of actually upgrading the "invisible" parts of the car they decided that they should let you know about that so there's a two tone body kit that can also be applied to the interior trim.
Performance? Well about 5.8 seconds needed to get to 60 mph and about 167 mph as a top speed.