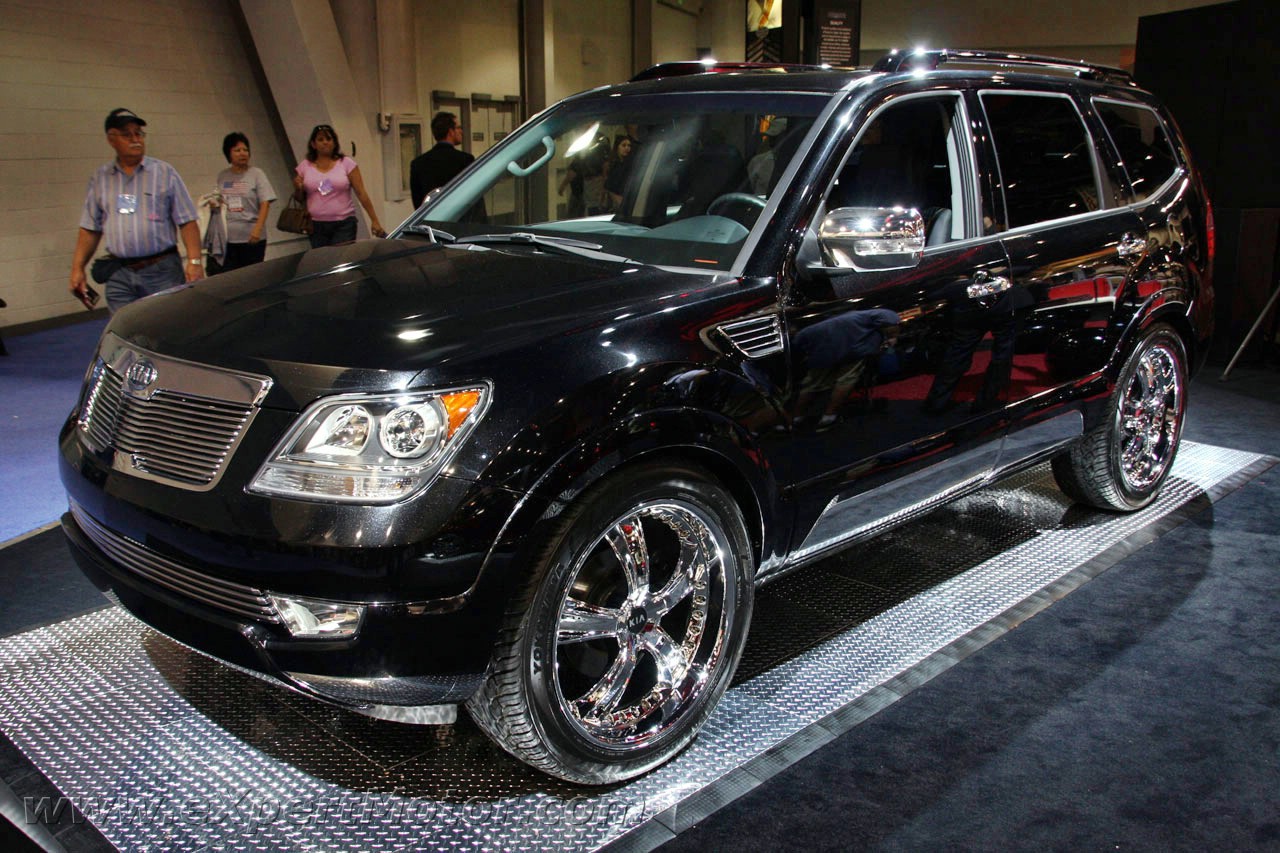 The Kia Borrego Limited Concept was unveil a few weeks ago at SEMA, but we never got around to present this SUV.
You might notice from the pictures that the car has many chrome accessories: the mirrors, grills, door handles and who could miss the chromed 22 inch wheels. You will also get a great audio system and DVD player on the interior, along with alligator leather. At the moment, most people say that the Kia Borrego Limited Concept is similar to the Escalade, but it is definitely cheaper. The car is quite unique and many people who are SUV fans would love to own one. more pictures after the jump
These are the pictures of the Kia Borrego Limited Concept. It has a great design for an SUV and many people from SEMA liked what this car has to offer.