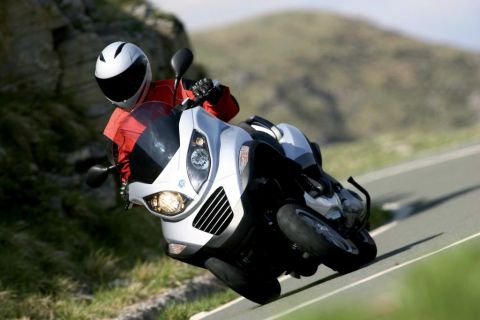 When the three wheeled scooter first appeared, many people didn't know what to think of the Piaggio MP3.
The people from "Two Wheels" have offered the "Scooter of the Year Award" to the people from Piaggio, thanks to this model. The bike looks interesting, but it has amazing maneuverability, stability and even power. You can get the Piaggio MP3 in two versions: one with the 250 cc engine and the other one with the 400 cc. At the moment the Piaggio MP3 is very popular in Europe and everyone seems to want one. The price is somewhat reasonable, starting at around $10,000 for the 250 cc version and $1,000 more for the 400 cc engine.
I liked the design from the first time I saw it, I think that the only disadvantage is the price.