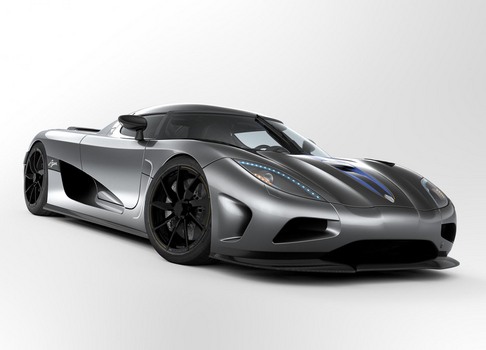 With the occasion of 15 years of activity, Christian von Koenigsegg has a very serious gift, I'm talking about the new Koenigsegg Agera, a very powerful supercar developing a tremendous amount of 910 horsepower and it will be built in only 20 units per year. This incredible, monstrous or however you want to call it, will be admired in premiere at Geneva Auto Show 2010.
The name of Christian von Koemogsegg was made known thanks to his first concept CC which ulterior dictated the philosophy of the series model CCX, a very impressive supercar and now yet again he will be appreciated for this new Koenigsegg Agera.
This Kownigsegg Agera is based on the same engine like the previous Koenigsegg CCX, a bi-turbo V8 engine having 4.7 liter capacity but the engine doesn't stay this way. They put a new supra alimentation system which takes the power up to 910 horsepower, that means 6.850 rpm. The torque reaches the value of 1.100 Nm/5.00 rpm, which 1.000 Nm are available between 2.680 and 6.100 rpm. The performance is extreme, it goes from 0 to 100 km/h in just 3.1 seconds.