The Paris Motor Show which ended just over a month ago, saw the German triple star manufacturer revealing the 2012 version of the Mercedes-Benz CLS.
The 2012 model year CLS is a nice new release, makes for interesting reading on the refresh of a class opening Mercedes, but it's, well, a bit lacking.

Mercedes payed attention to this aspect and they sent in their AMG crew to solve that problem.
Enter the 2012 Mercedes-Benz CLS 63 AMG, the hot rod version of the four door coupe.
The CLS 63 AMG features the new 5.5 liter twin-turbocharged V8 with production series name M157. The new forced induction V8 produces no less than 518 horsepower and 516 pound-feet of torque.
That's a lot of power but according to Mercedes, the CLS 63 AMG can offer more. The only requirement is that you spec the four door coupe up with the AMG Performance Package. This package will almost certainly be a bit of a rip off but you actually get 550 horsepower and 590 lb-ft of torque out of it.
The performance package will also bump the electronic speed limit up to 186 mph. The 2012 Mercedes CLS 63 AMG is rated at 16 mpg in the city and 21 mpg on the highway but that's probably the least important figure of this car.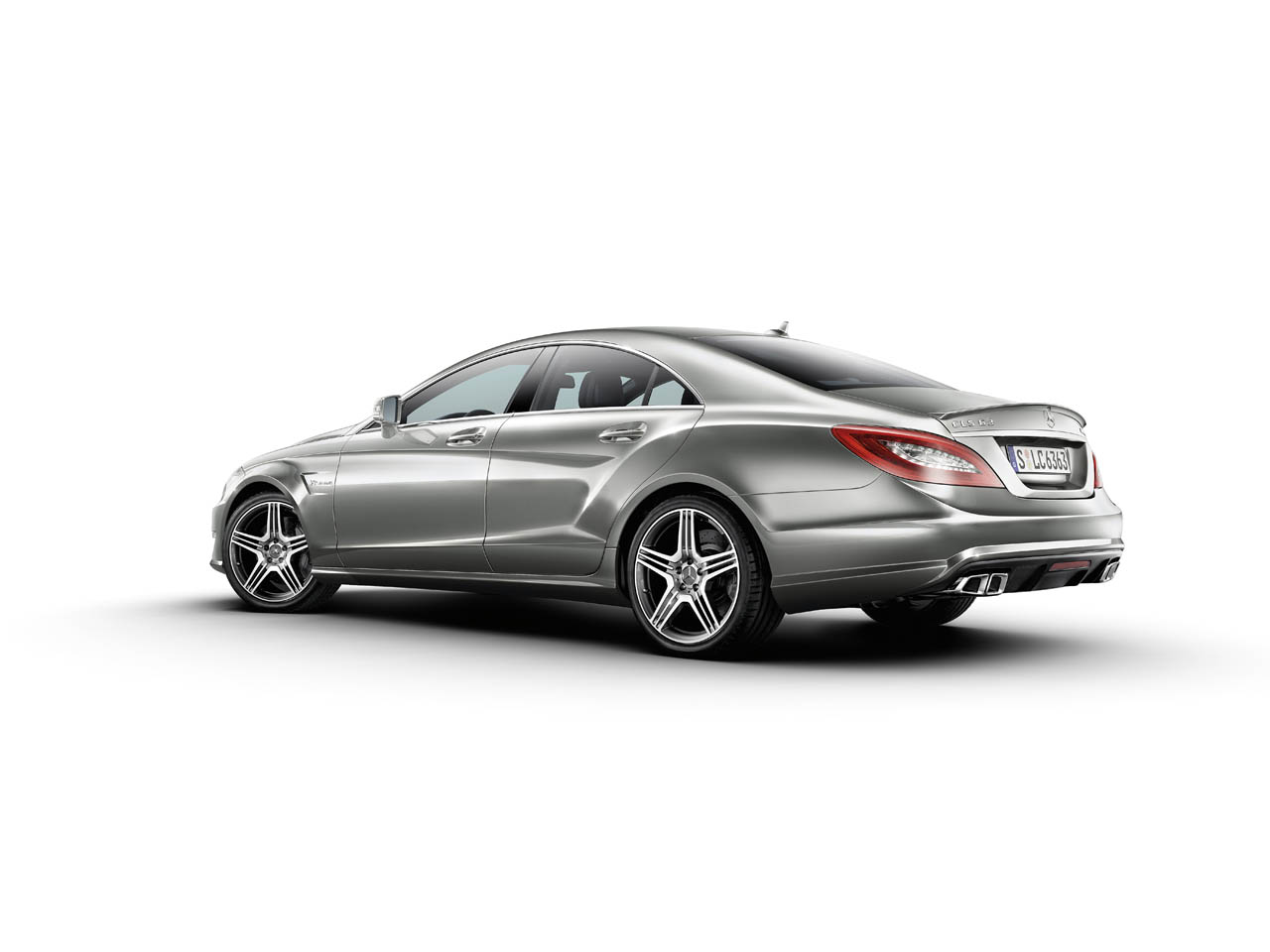 More on it to come once the actual Los Angeles Motor Show starts and Mercedes release everything.