An Orange Lamborghini Aventador has instantly ignited while riding on the famous German Autobhan, with the supercar in question already supposed to have received a new engine.
According to folks from Wrecked Exotics, the Italian car had already received a new engine when it started overheating and eventually caught fire on the Autobahn.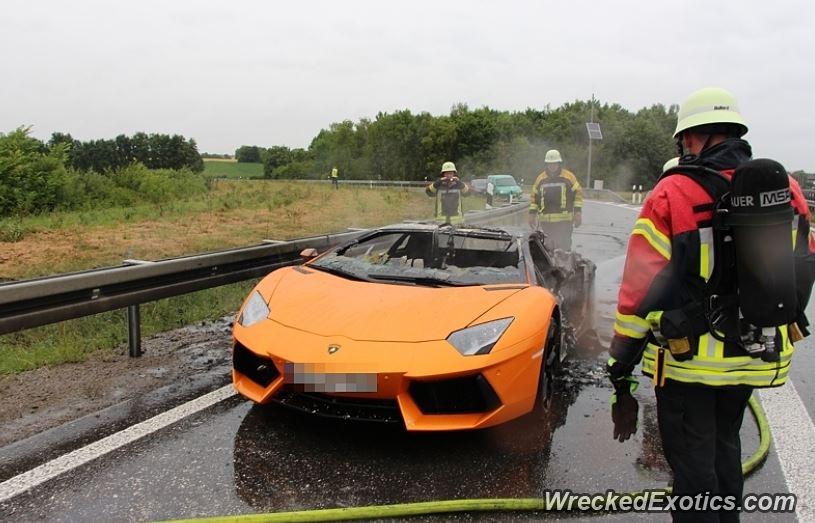 The firefighters arriving at the scene couldn't manage to stop the fire, as the supercar was already burned out and it will perhaps end up in a scrap yard.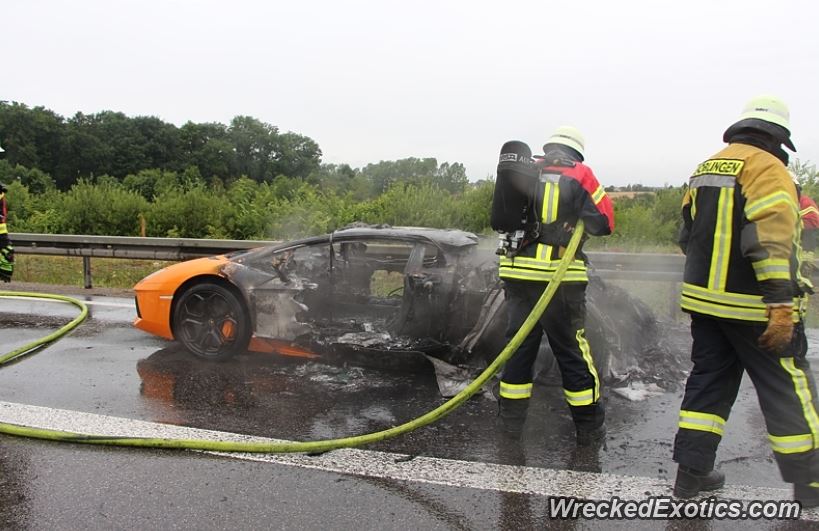 Hopefully the supercar was insured and the driver could have managed to escape the firing cabin just in time to be safe.
It seemed the old same story with the Lamborghini Italian based supercar maker encountering engine problems for the Aventador models.
This is why perhaps that the Aventador supercar model was replaced back in 2011 by the Murcielago version, continuing though sporting the same 6.5-liter V12 engine, developing 690 horsepower and 690 Nm of torque.
The Lamborghini Aventador is able to sprint from 0 to 100 km/h in just 3 seconds, and all that at a top speed of 350 km/h.