The Lamborghini Sian hypercar has been revealed and it is not short of being called a piece of art. The highly capable hypercar is the latest car to be released by the Italian manufacturer. The Sian has the same flashy yet practical styling that previous Lamborghini models had.
Surprisingly, the Sian hypercar is a hybrid. The move comes after strict EU regulations were passed in recent years forcing car manufacturers to go electric or go home. However, it doesn't seem like Lamborghini is taking the ruling very seriously. The Sian is powered by a humongous 774 hp V12 that is paired with a 48-volt electric motor. The motor only works up to 81 mph after which the power solely comes from the engine.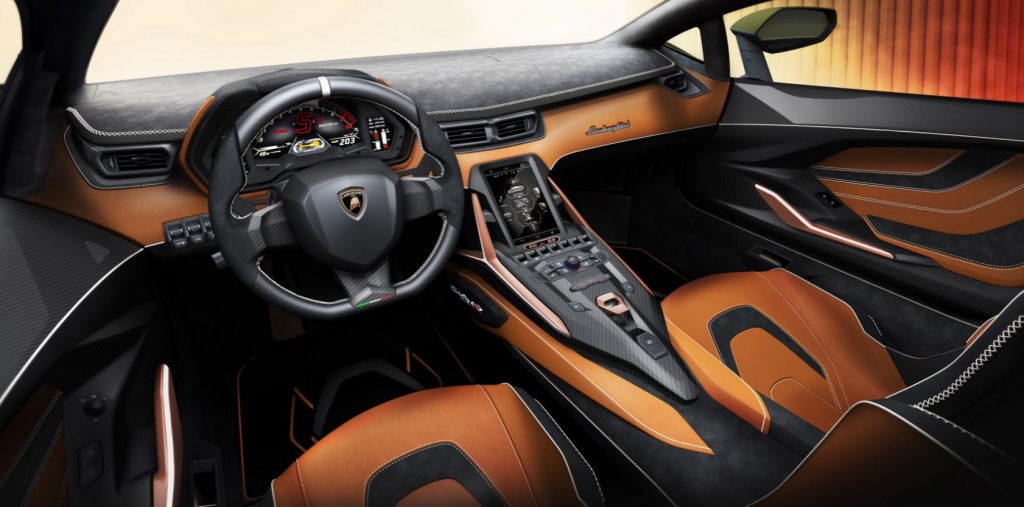 The motor is conveniently placed inside the transmission so the transfer of power is direct and there are no losses. The powertrain setup will help Lamborghini Sian accelerate from 0-60 mph in just 2.8 seconds. This figure is achieved with the help of the e-setup since Lamborghini claims the electric motor aids in reducing 0.2 seconds from the total. Top speed is reportedly a respectable 220 mph.
Lamborghini has shifted from the norm of lithium-ion batteries and moved towards a more interesting approach. The supercapacitor system in the Sian is three times more powerful than a battery equivalent and more lightweight. The capacitor also saves space. Both of these factors are important when you are considering making a hypercar. Resultantly, the Sian has a better power to weight ratio than the Aventador SVJ
Furthermore, the supercapacitor recharges every time braking is engaged, so there is almost zero downtime. The short bursts of power given out by the supercapacitor help the car achieve better acceleration and an edge over the competition.
Lamborghini has not released the pricing and availability information yet but it is known that only 63 examples will be made and all 63 of them have been sold.