Korean auto giant Hyundai has always looked to extend its advantage to its competitors by introducing better models each year. This year the auto marque has decided to replace the Elantra Sport with the brand-new Elantra N Line. The teaser images are out and there is no doubt that the final product will be as exciting if not more exciting than the images.
According to the images, the stylish front fascia has a restyled grille which almost resembles a honeycomb design. The Hyundai badge sits on top with aggressive lines adds more character to the front-end. The air intakes look like they mean business and so do the LED daytime running lights that give the car an overall 'mean' look. The sharp lines follow on the sides as well with the side mirrors and the windows accentuating the complete design. The rear-end has a dual exhaust system and more of the prism style design. Completing the look are the huge 18-inch wheels that suit the car's aesthetic.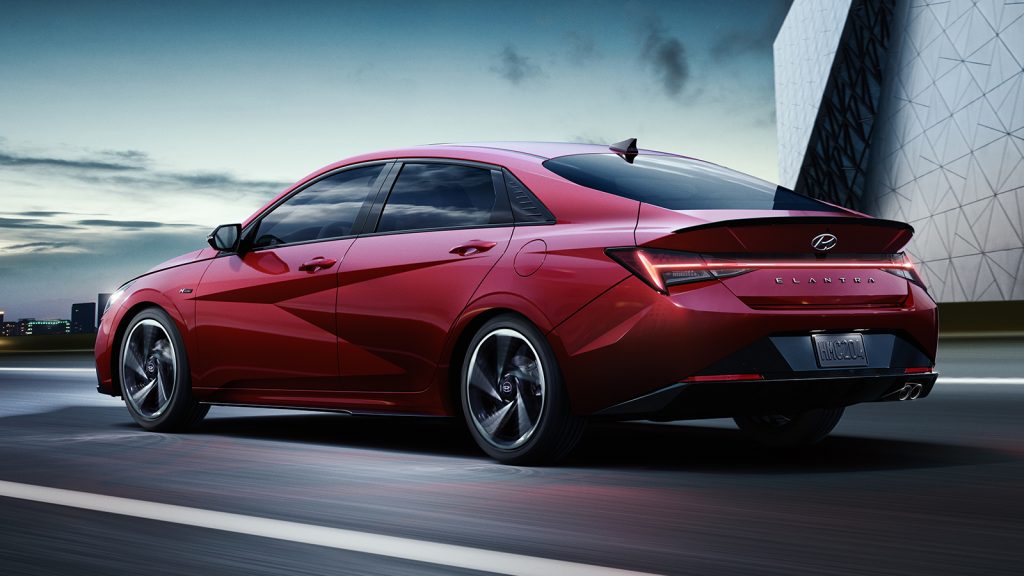 The Korean automobile manufacturer has not released the specifications of the N Line especially details regarding the powertrain. It is expected that the same 1.6-liter 4-cylinder engine will go under the hood of the N Line that made its appearance in the previous Elantra Sport. Perhaps, a better-tuned engine would give the car improved performance over its predecessor. The Elantra Sport reportedly made 206 hp, so expect a bump in that figure probably by a few horses.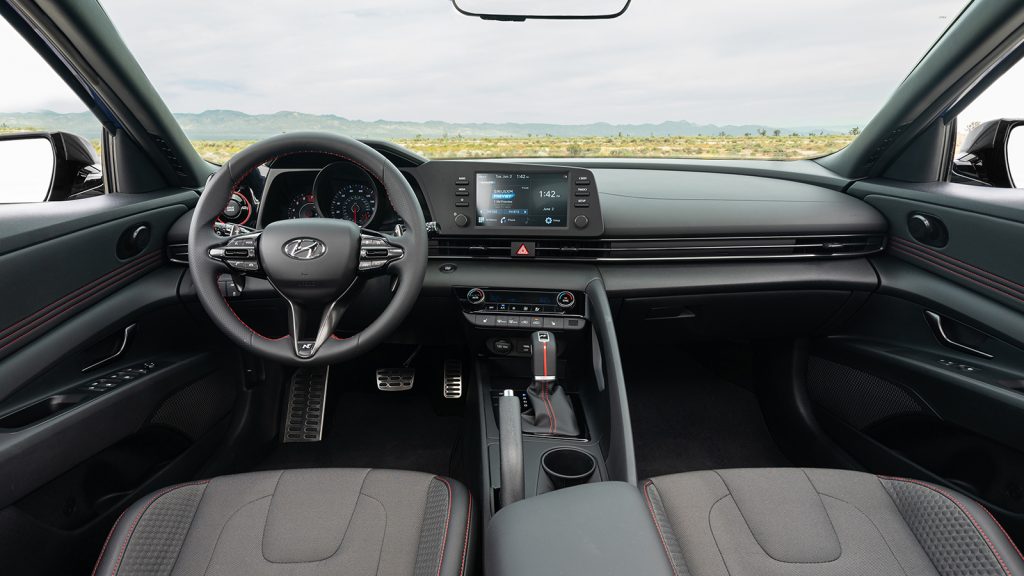 The engine's power will go to the wheels via a seven-speed dual-clutch transmission or an 8-speed gearbox. The final decision rests with Hyundai. Unfortunately, the N Line will not have a manual gearbox, which is a disappointment for some petrolheads.
Pricing of the Hyundai N Line has not been released yet but it is expected to be in the premium range.
2021 Hyundai Elantra N Line Photo Gallery