According to a hand of spy-photographers Lotus is working on upgraded versions of the Elise and Exige sports cars and judging by the exhaust note, these upgraded versions may have V6 engines.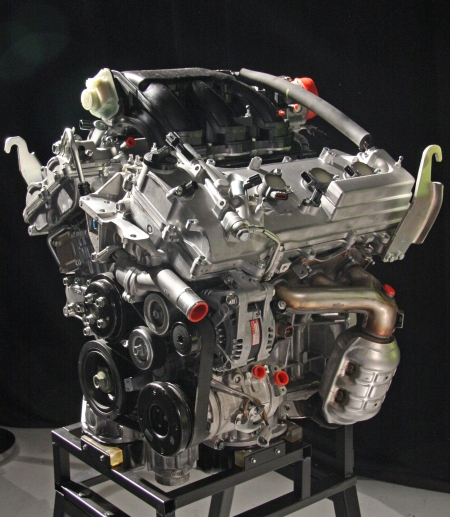 The spies say that the sound of the engine in these under works Lotus cars bares a close resemblance to the sound made by the British company's latest creation, the Evora.

The 2010 Lotus Evora has a 3.5L V6 that produces 276 horsepower and 252 lb-ft of torque at its peak. The engine bares a Toyota 2GR-FE V6 badge which means it is a derivative of the same engine that could be found in the Camry but with added Lotus engine management and a sports package.
My guess is that this isn't going to be enough as the Exige S outputs 257 horsepower and 174 lb-ft of torque from a smaller, lighter engine so if the car is to be better it'll have to produce a lot more than that in order to maintain the power/weight ratio which will suffer once the heavy 6 cylinder engine would affect seriously.
An V6-ed variant of the Exige has been rumored for more than a year but it had been put on hold by the Norfolk company due to the recent crisis of the automotive industry.