Carisma Auto Design is one of the big names in the industry, which also dazzled us all not so long ago with what they did from Mercedes Benz Viano van.
After making the most out of various popular cars, they decided to bring Land Rover under the spotlights. And the challenge of beautifying a rather rugged car such as Land Rover Defender is quite something!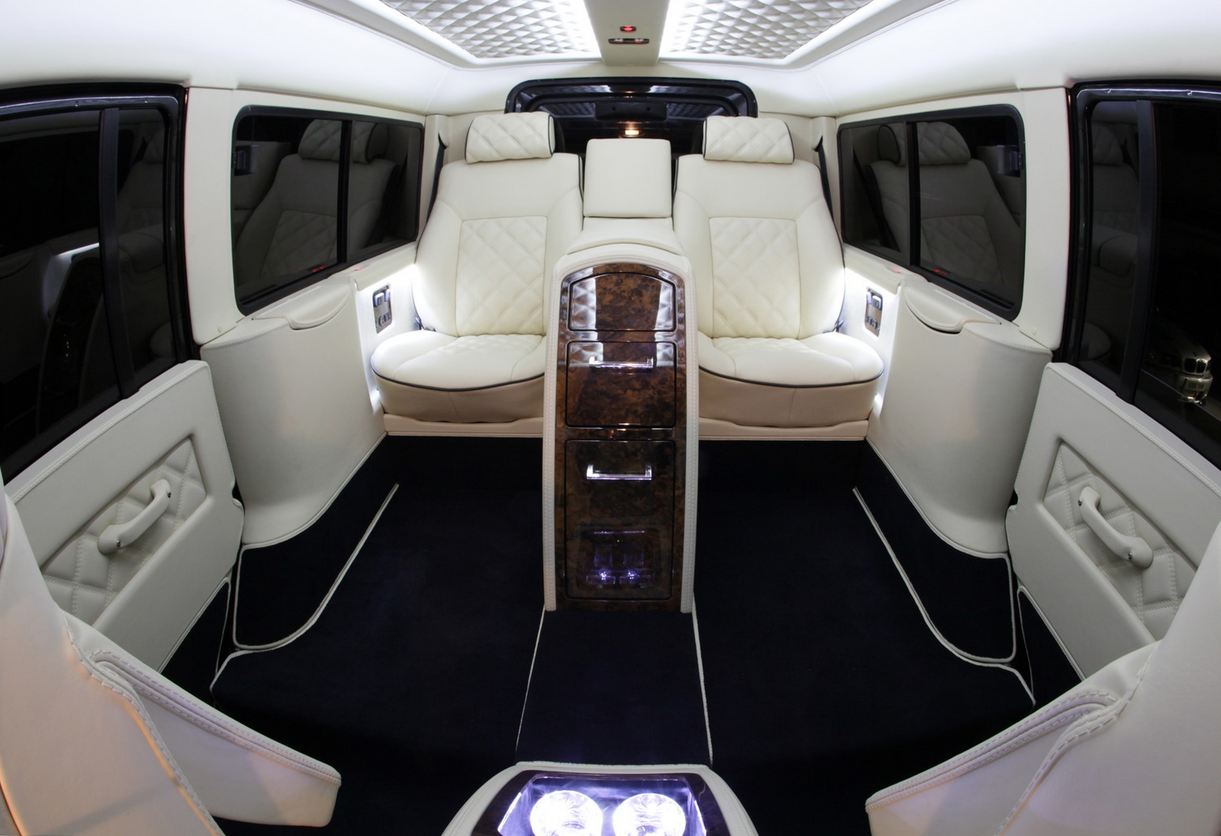 As we have all witnessed however, it turns out that premium materials and exotic leather can really work miracles. So the big change happened on the inside, as the outside remained unchanged – imagine the surprise when entering into the Land Rover Defender as we all know and seeing what Carisma Auto Design did.
Back to the details that make the difference however, they used plenty of wood, exotic leather and carpet to build the inside. As a distinctive sign, the wood is actually wood veneers and it was hand built!
To really rise Land Rover Defender to the statute of ultimate luxury, they went so far that they also introduced crystal champagne glasses and a personalized gun cabinet, again hand crafted.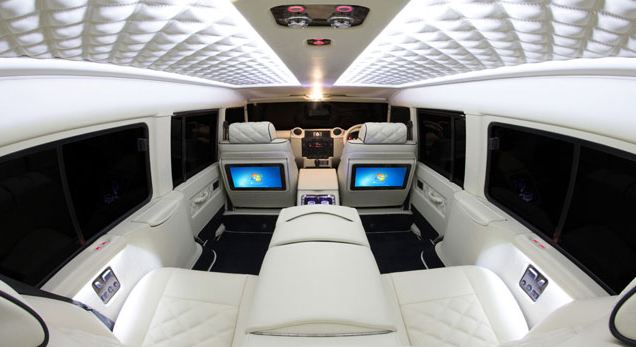 Do not think that the looks is all they did – Carisma also implemented some multimedia features such as Bluetooth and Wi Fi connectivity, on board OS for both Apple and Windows plus Bang & Olufsen audio units.
What about ashing into this Land Rover Defender's crystal ashtrays?