Not so long ago a company specialized in urban interior from Denmark came up with a Smart ForTwo design. Quite catchy and eco friendly, the concept did not enter on the production line, so far.
Meanwhile, Daimler has been studying the market and as it came to conclusion that Smart ForTwo has some potential on the market, they gave the ok for starting the production.
This limited edition model called Smart ForTwo BoConcept will be available either as a cabrio or as a coupe, in Europe, but only beginning with November this year.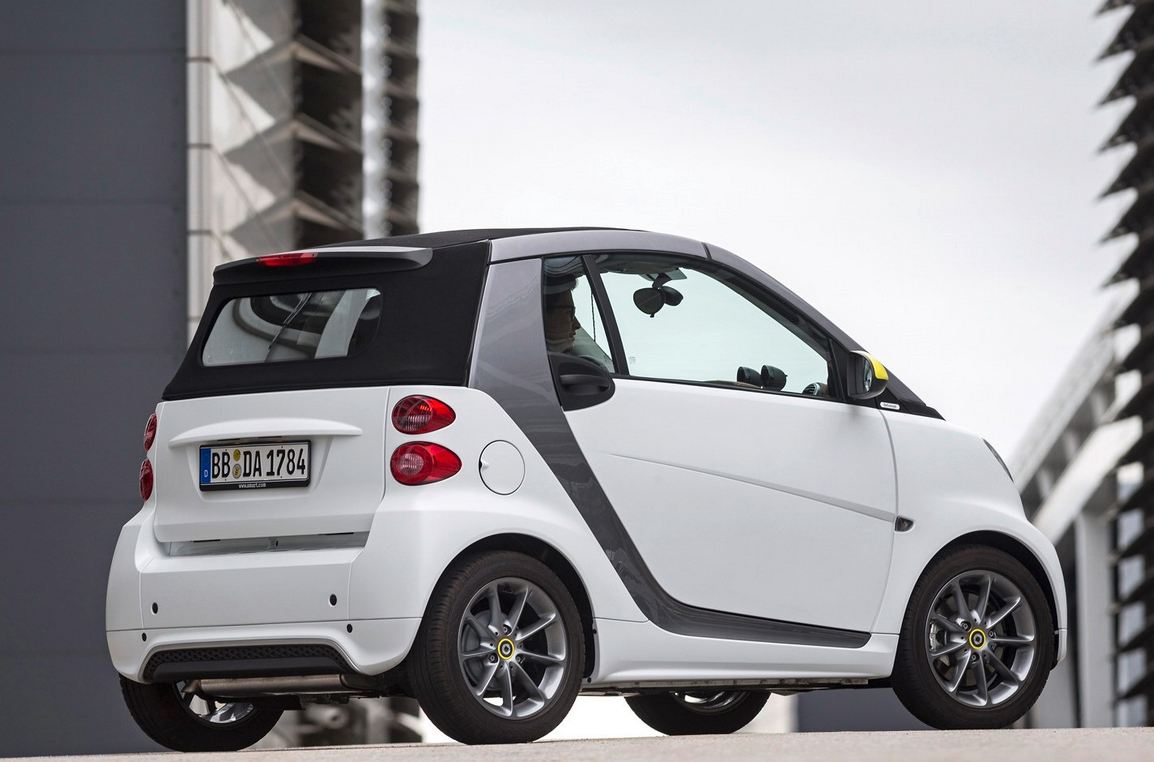 The two engine options it can incorporate are a 52 or 62 kW engine on petrol respectively a 55 kW from an electric driving system.
Curious how much will it cost a Smart ForTwo? In Germany for instance, it will start from 14.490 euro, the standard version.
If there is something that we really need to stress about this new Smart ForTwo appearance, it would be the lively catchy color combination of light lemon, tobacco brown and grey for the interior design.