Malangatana Valente Ngwenya, a famous 75-year old Mozambican artist decided to create a special paint for the Italian tiny model. Called the "Italian Women", the one of a kind Fiat 500 will be auctioned and the money will go to the Malangatana Foundation.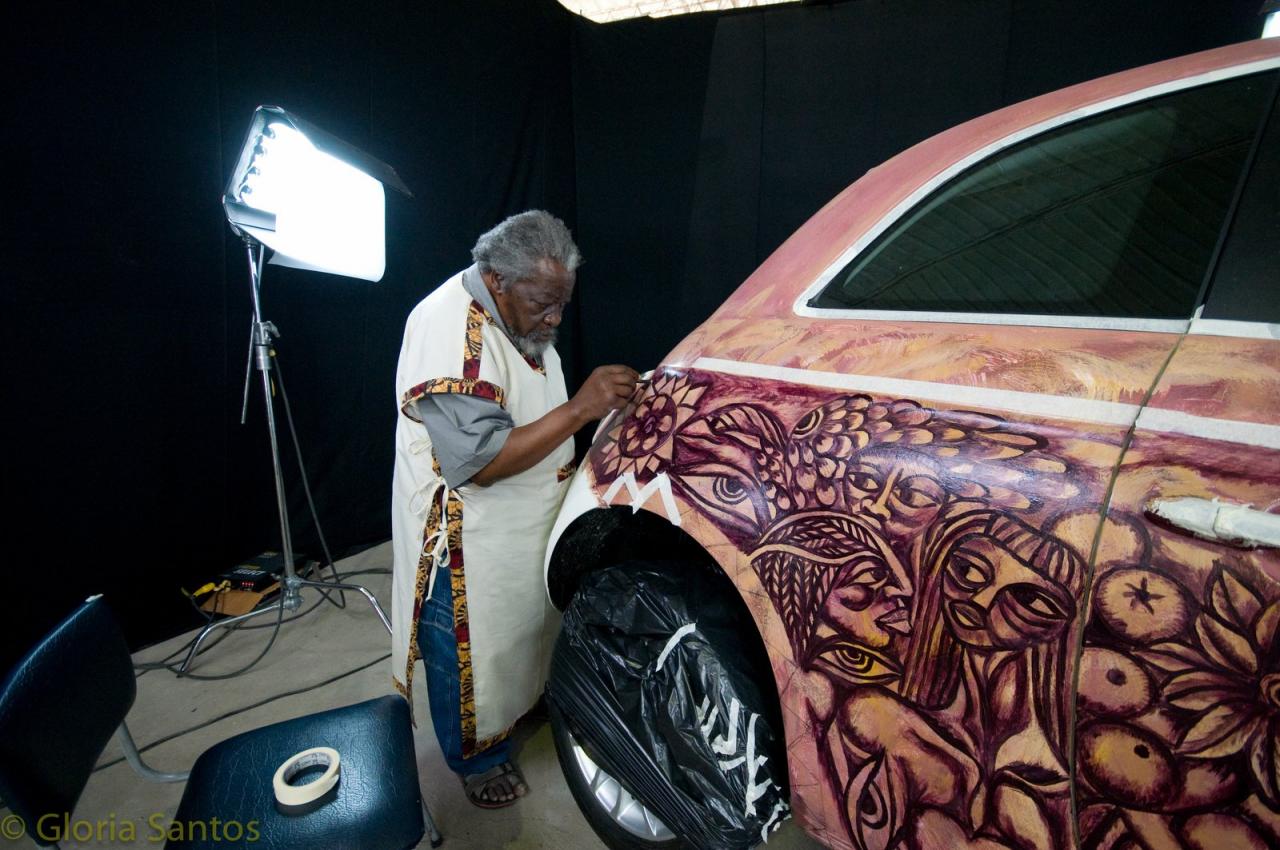 Unfortunately, this is the last artwork of the man awarded by UNESCO with the Prince Claus prize back in 1997 because on January 5th, 2011 he abruptly passed away.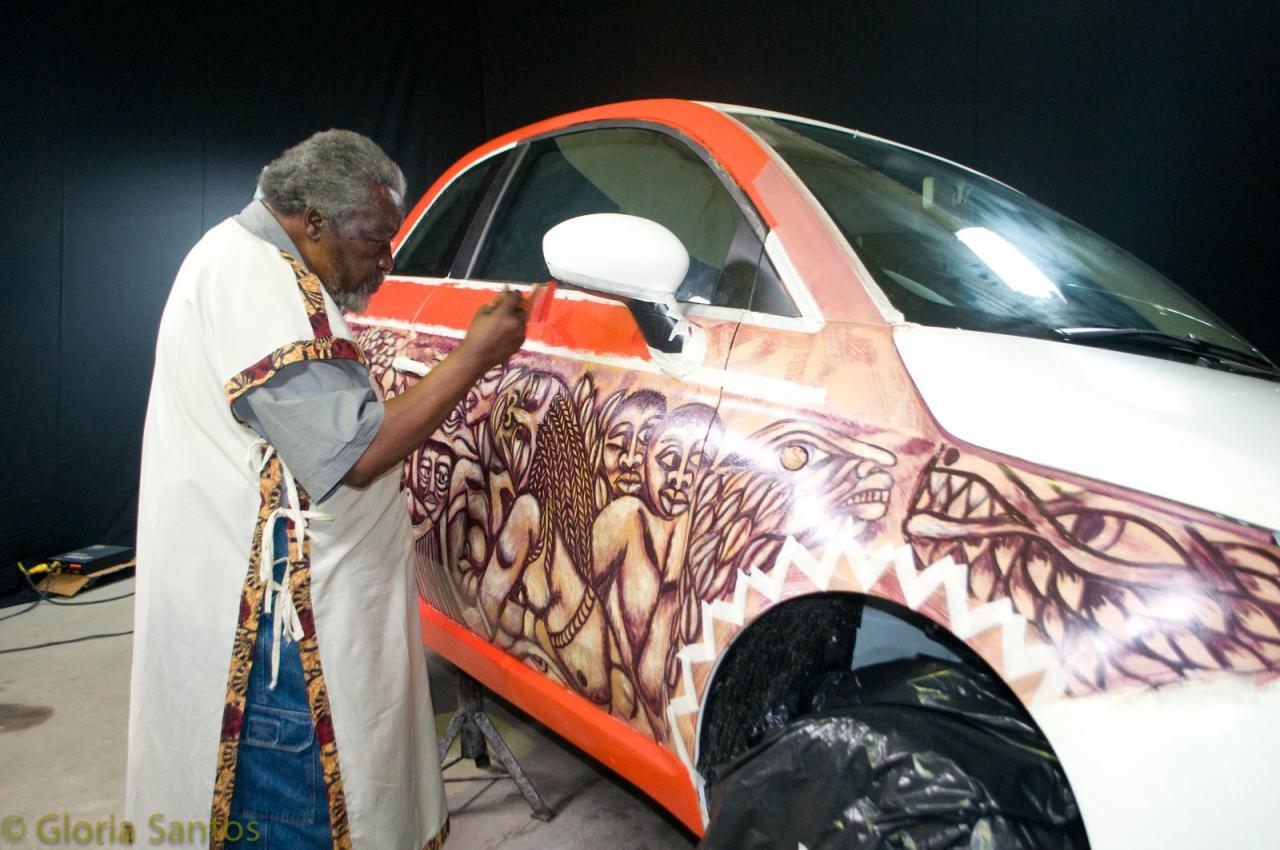 He also received the Nachingwea medal in recognition to all the contribution brought to the Mozambican culture being named "Artist for Peace". The idea of an art car came somewhere last year getting inspiration from the Ferreira Dos Santos family.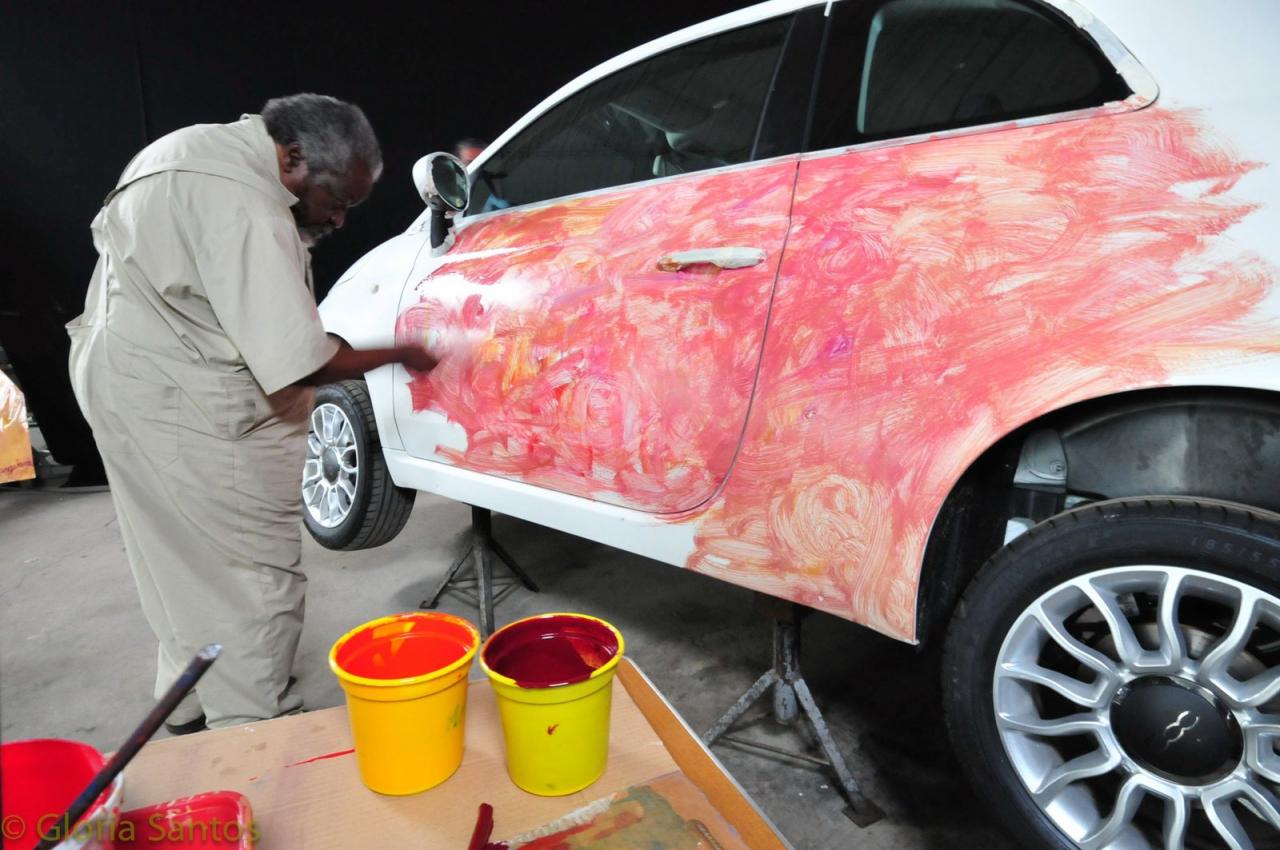 I think there is no need to talk about the graphic details are the photo gallery says everything about initial conception and the final result. Beside the numerous awards, the Mozambican artists showed the entire world his creations organizing expositions in a plenty of countries such as Hong Kong, US, Germany, Spain, Portugal, Turkey, India, Bulgaria.