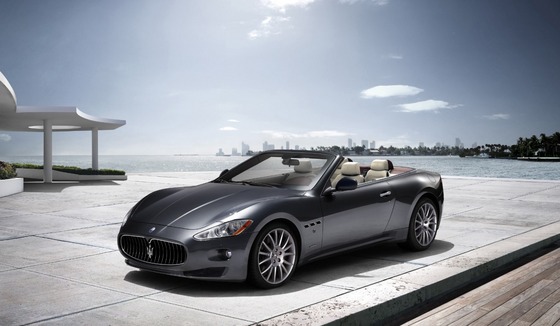 What happened is that Maserati Gran Turismo loosed its roof and transformed into a new cabrio with a proper name, I'm talking about Maserati Gran Cabrio. Maserati was presented at Frankfurt Auto Show with something new, a cabrio launched at early autumn. Starting from the original Maserati Gran Turismo, they made a change, I'm talking about the roof of course, and from this they obtained a new model.
This Maserati Gran Cabrio will be running with the same V8 engine at 4.7 liter capacity which develops 435 horsepower, and it will be equipped with a manual transmission. If you don't know the exact performance of this engine I will tell you, it can go from 0 to 100 km/h in 5.4 seconds and the maximum speed is 283 km.
Maybe the cars dimensions are a very important detail in your book so I'm going to tell you that Maserati Gran Cabrio has 4.881 mm length, 1.915 mm width without mirrors, 2.056 mm with mirrors, 1.353 mm height and the wheelbase has 2.942 mm. Also the trunk has a capacity up to 173 liters.