General Motors has announced today that they will be opening a new design studio in the capital city of the Republic of Korea, Seoul.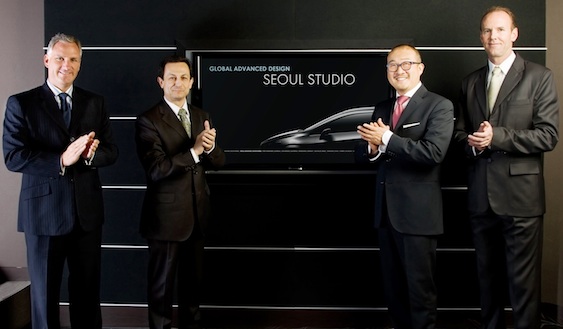 The studio will be based just out of Seoul's Gangnam area, which is considered to be the most stylish part of Korea's capital, quite a fitting image for a designs studio of one of the world's largest automotive companies.
The designers will have an immense opportunity to be inspired in the life in Gangnam where style, fashion and, of course, design are matters of critical importance. According to Ed Welburn, GM Vice President of Global Design, this studio will be purposed in giving the Korean designers a chance to sample design performance, a chance to nurture creativity in their minds and souls.
Korean designers may get the chance to experience style and design flow around them rather than keep looking through windows or to keep searching for muses.  This important accent on design placed by design has reasoning, GM Daewoo President and CEO Mike Arcamone stated that the company's success depends on the future of its design department.
Best examples of creativity absorbed by GM from Korean designers are Chevrolet Cruze, the Chevrolet Spark and the soon to be updated Chevrolet Aveo.