The Brits will be Brits, that's the best way of describing how Rolls Royce are going to participate in the Masterpiece London 2011 exhibit with one of their finest models.
In the interest of overkill maintaining brand prestige, Rolls Royce is making the Phantom Drophead they're going to show off a unique one.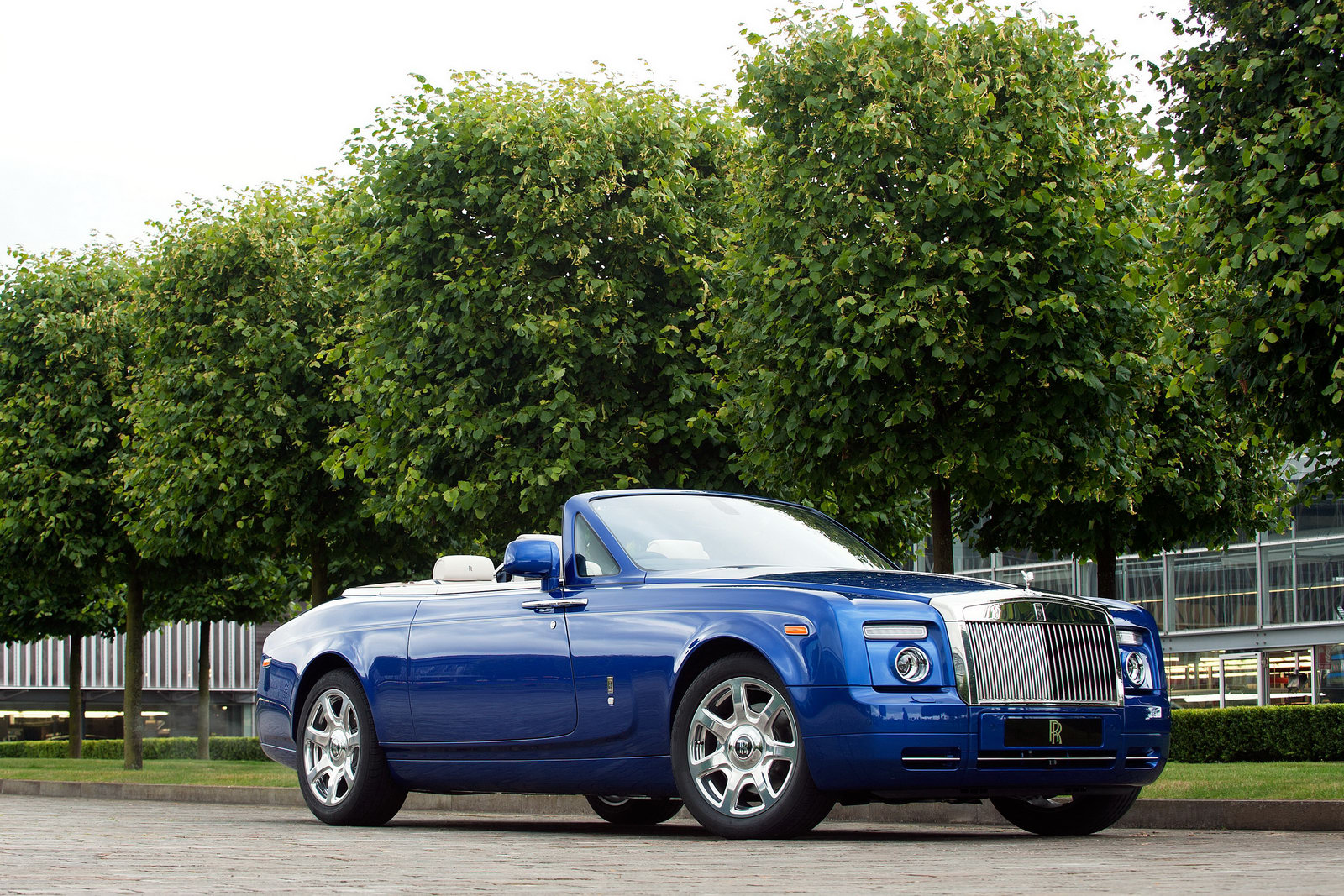 The key feature in this particular version of the Rolls Royce Phantom Drophead is bespoke. Nearly every detail added to make it unique is bespoke.

Ever since we've known them, Rolls Royce have been bragging on about how customers can pick between 44.000 shades of paint when ordering a vehicle from them.
Despite this and the countless years of sales (low volume ones admittedly) this Phantom Drophead is the first and only one in the company's history to be finished in the color we see here, a shade name Mazarine Blue.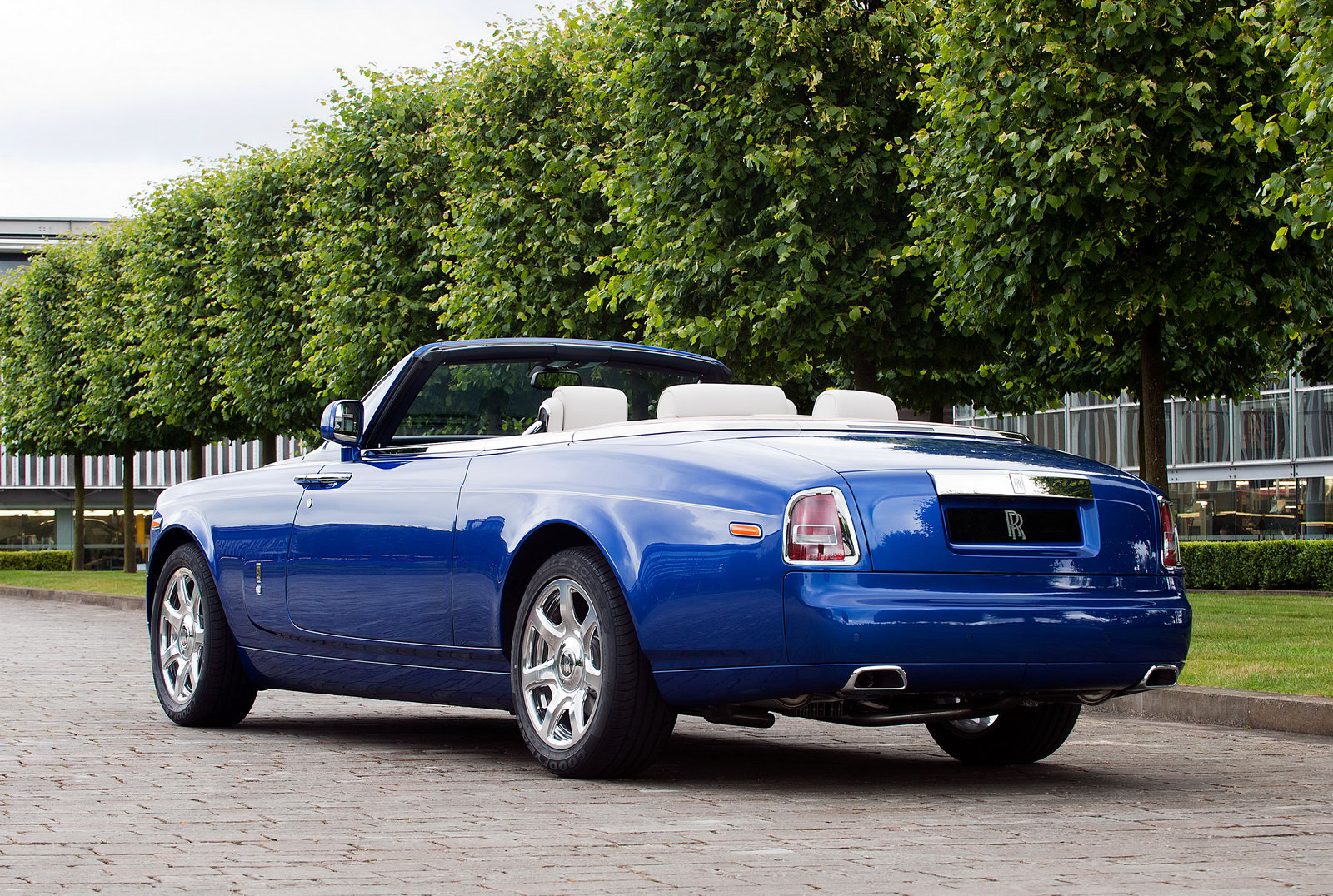 Lovely as the color may be, it is only done justice when stepping inside the huge convertible. This is where Rolls Royce opted for a finish in Seashell with Navy Blue contrasting floor and door panels.
In short, once you add the famous double R logos that are embroidered in the headrests, the white dials and the rest of those bespoke details Rolls Royce made sure are found inside this Phantom Drophead you pretty much have one of the most sumptuous interiors ever made.
Weirdly, even for a company as careful with details as Rolls Royce, the list of goodies developed especially for Masterpiece London 2011 doesn't end there.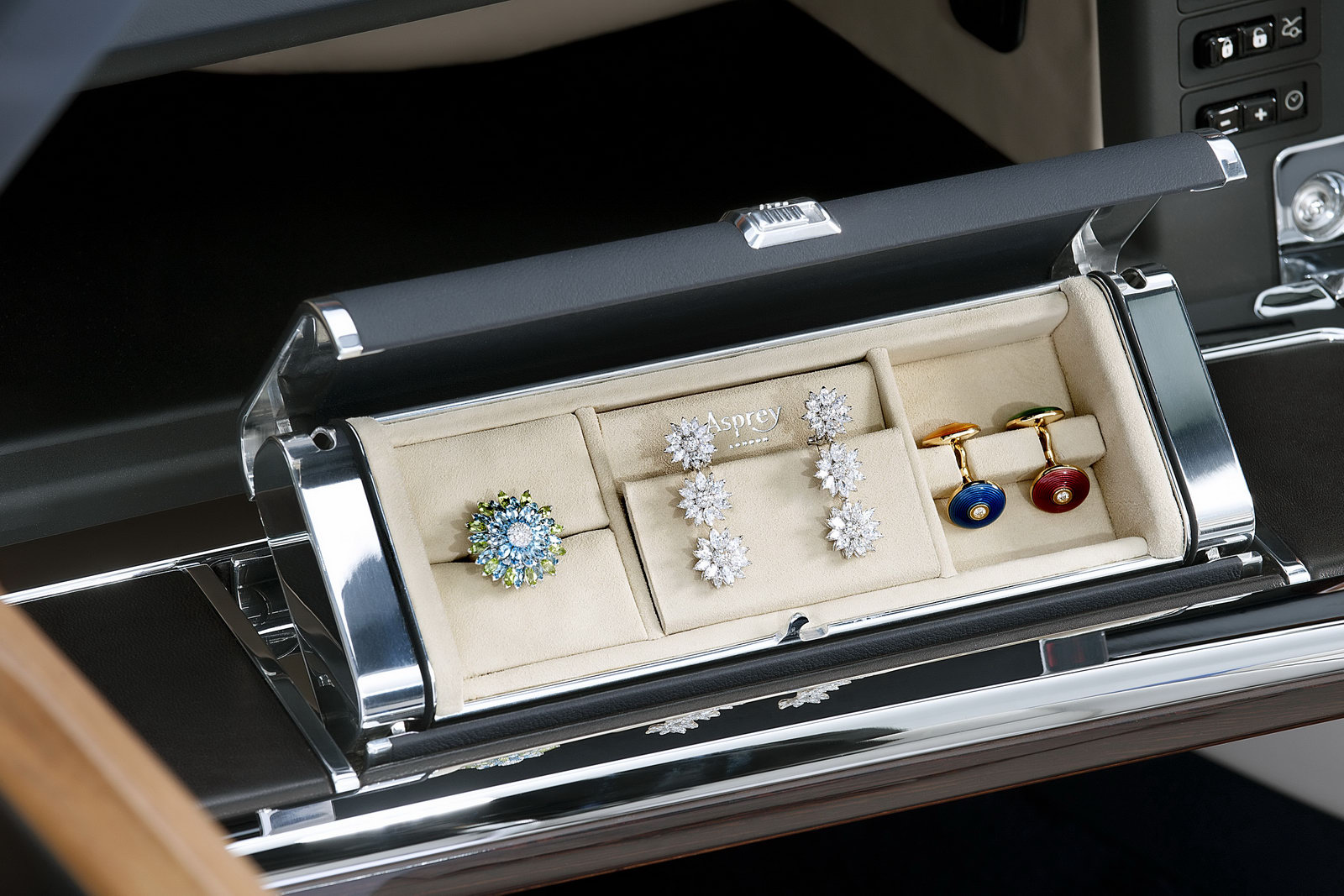 Of all the things to consider newsworthy about a car, Rolls Royce made the glove compartment a thing of beauty here. This is where you'll find an integrated Asprey jewelery case and the entire thing is covered in hide of softest grade-one suede.
In order to make it look and fit properly it is cut into 15 separate pieces all of which are carefully sewn by hand which is why this component alone takes two days to complete.
Need more Rolls Royce overkill than that? Ok then, the boot of this Phantom Drophead comes full of luggage that was tailored to fit it along with the overall image of the car.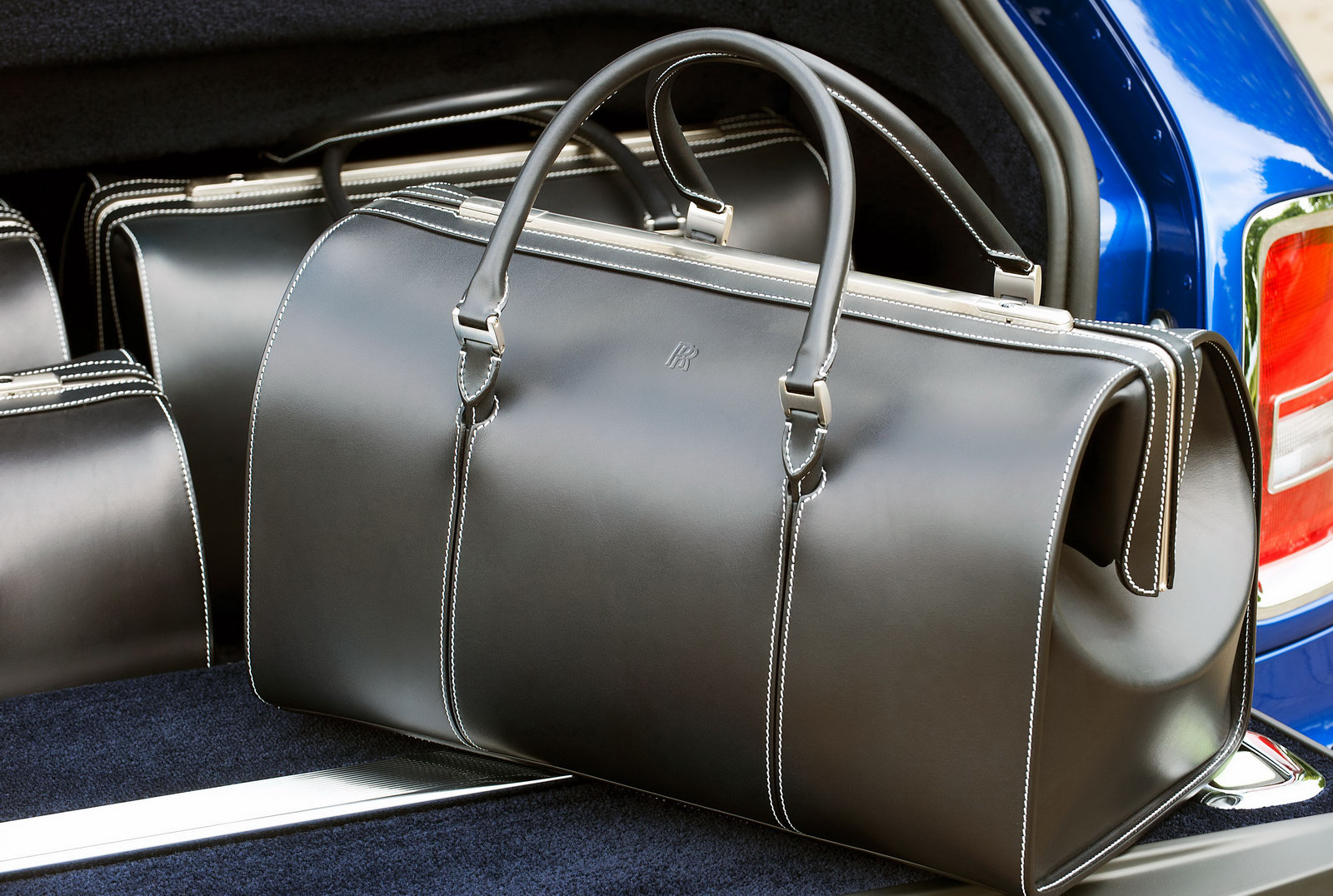 Really now, at this point when Torsten Muller-Otvos, CEO Rolls-Royce Motor Cars steps onto the stage at the unveiling and says he and his company are both very proud of their achievement instead of making snide remarks, the audience simply claps.