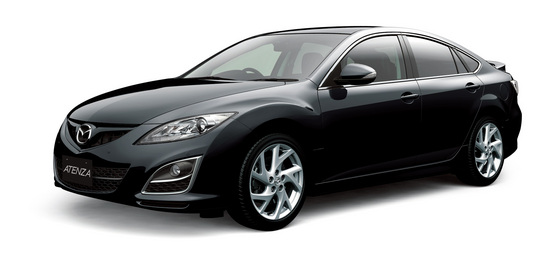 The new Mazda 6 Atenza was presented in Japan, maybe new is too much said because in fact Mazda 6 Atenza got a little facelift, I say little because that's how it is. The modifications you observe in the pictures most definitely will get on the European model by the end of this year.
The first problem is that at the first sight, it's very hard to see those modifications because like I said earlier they are very small. Mazda 6 Atenza has in front a new key, the air vents from the sides are bigger, the 17 inch and 18 inch wheels are new and in back the details make the difference at least in the optic blocks area.

Mazda 6 Atenza has a new refreshing interior, the chassis is better and improved and it's behaving very well at high speed and Mazda 6 Atenza under the hood is equipped with a new 2.0 liter engine with direct injection. In rest other details are not known, the new Mazda 6 Atenza facelift could make his appearance at Geneva Motor Show.