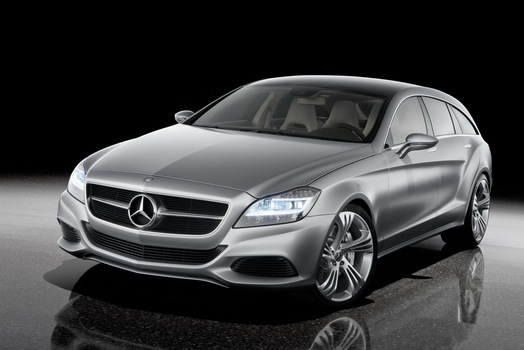 We have here the closest variant from the series one of the future model CLS, I'm talking about the Mercedes Benz CLS Shooting brake, the one from the pictures of course. The showrooms from China became pretty popular and in every year more and more producers choose to launch their important models at one of the showrooms from China.
The same thing happened with this Mercedes Benz CLS Shooting Brake which will be presented at Beijing Auto Show being a real preview of the future generation of CLS, which by the way it will make its debut the next year. This new Mercedes Shooting Brake comes with front side slightly borrowed from SLS and the first headlights with LED completely dynamic.
From the motorization point of view this car comes with a pretty good engine, I'm talking about a V6 of 3.5 liter capacity from the new generation of engines from Mercedes, an engine being able to develop up to 306 horsepower and a torque of 370 N. The chances are very high to see the series version this fall at Paris Auto Show.