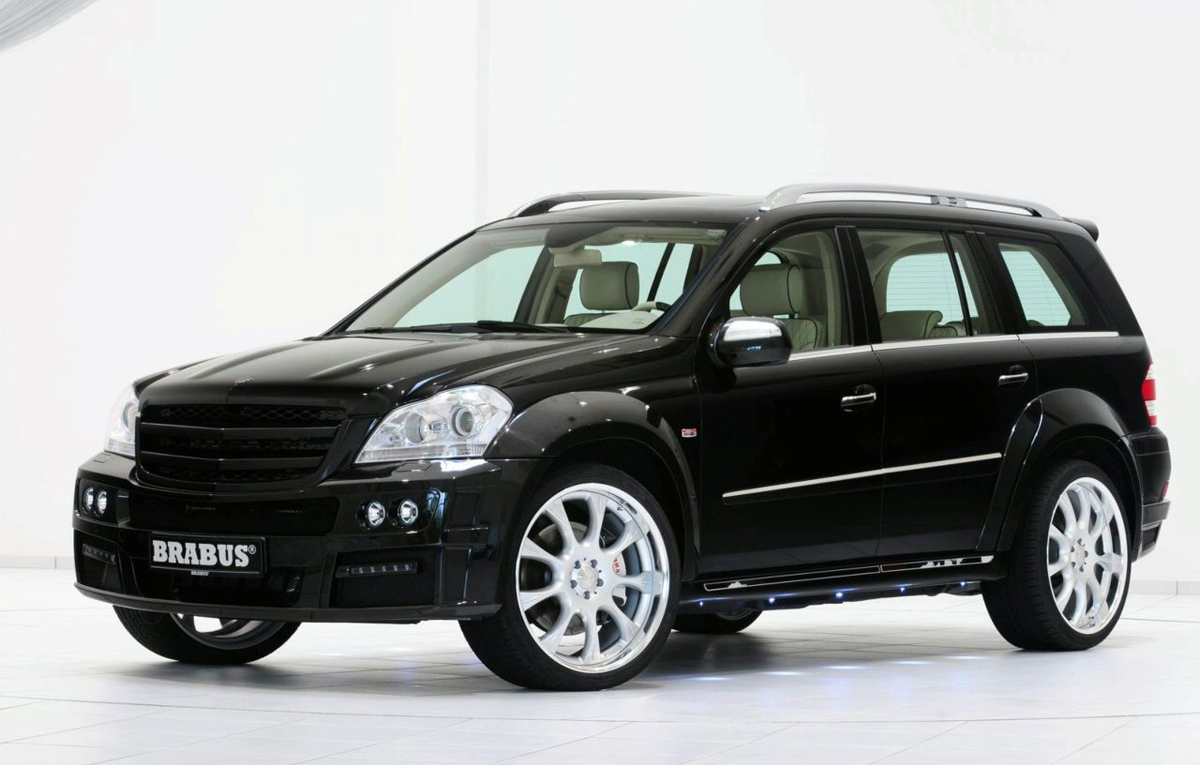 Brabus will present their kit for Mercedes-Benz GL at the Geneva Motor Show. The result is a V8 bi-turbo capable to develop 650 hp and has a price of 368,000 euros. Tuners from Brabus have developed a performance version of Mercedes GL. The model was equipped with a V8 bi-turbo 6208 cc, which develops 650 hp and maximum torque of 850 Nm.
The engine is taken directly from the ML 63 Biturbo, which debuted last year at the Geneva Motor Show and was able to reach a top speed of 310 km/h. Unlike the ML 63 Biturbo, Biturbo 63 new GL has a top speed of 300 km h and have an acceleration time from 0 to 100 km/h of 4.7 seconds.

Its V8 engine is mated to a Speedshift 7G-Tronic transmission, which engages all four wheels of the German SUV. Engine's modification ackage includes an intercooler, a set of turbines optimized for a much better response, an improved admission and exhaust, along with a rescheduled ECU unit. Braking and suspension have also been modified by Brabus engineers to get the highest level of performance. GL 63 Biturbo's performance tires are mounted on 23-inch wheels, made by forging, but the Brabus offers also 21 and 22 inches wheels.