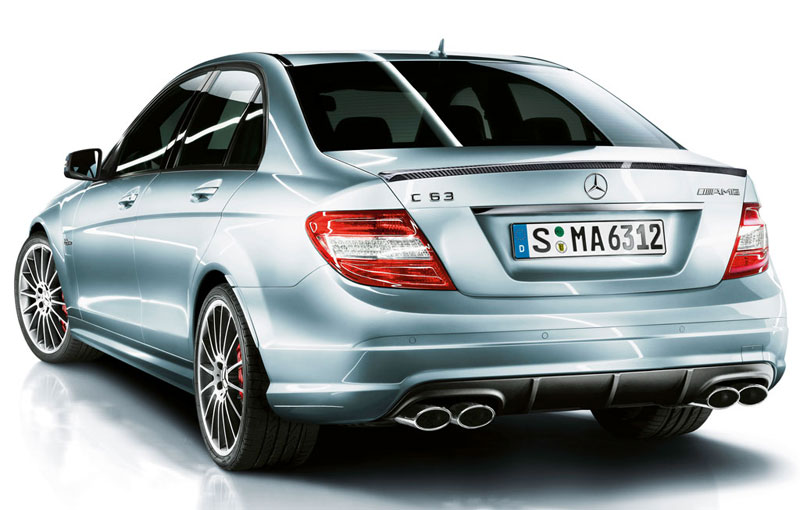 While Japanese manufacturers focus on the Tokyo Motor Show, Mercedes announces a performance package for already performant C63 AMG. The kit will be available for both body styles, sedan and wagon, and will bring a series of mechanical and visual enhancements. The package also will add more 30 horsepower and a new brake system.

Performance Package Plus comes with another 30 horsepower for the V8 engine of 6.2 liters, capable of providing up to 487 horsepower at 6800rpm and 600 Nm at 5,000rpm. Thanks to the new boost of power, sprint from 0 to 100 km/h is achieved in 4.4 seconds, while the range of 0-200 km/h is shortened by 1.2 seconds to 13.9 seconds. Limitation remains in place, so the speedometer needle stops just 250 km/h.
To quench the 487 horses, C63 AMG comes with a performance braking system, which ensures the driver that the car can stop quickly at risk. Appearance is personalized with a discreet carbon fiber rear spoiler, positioned on the trunk door, while the interior, the driver will enjoy a sport steering wheel leather or Alcantara.