Los Angeles based tuning company Misha Designs revealed a body kit for the Porsche 911 Turbo / 997 Turbo which is also compatible with the C4 and C4S versions. When you look at the new 911 Turbo what will strike you is the yellow and black colours which were used. Apart from that, there is a striking resemblance with the old Carrera RS model (or it could just be us).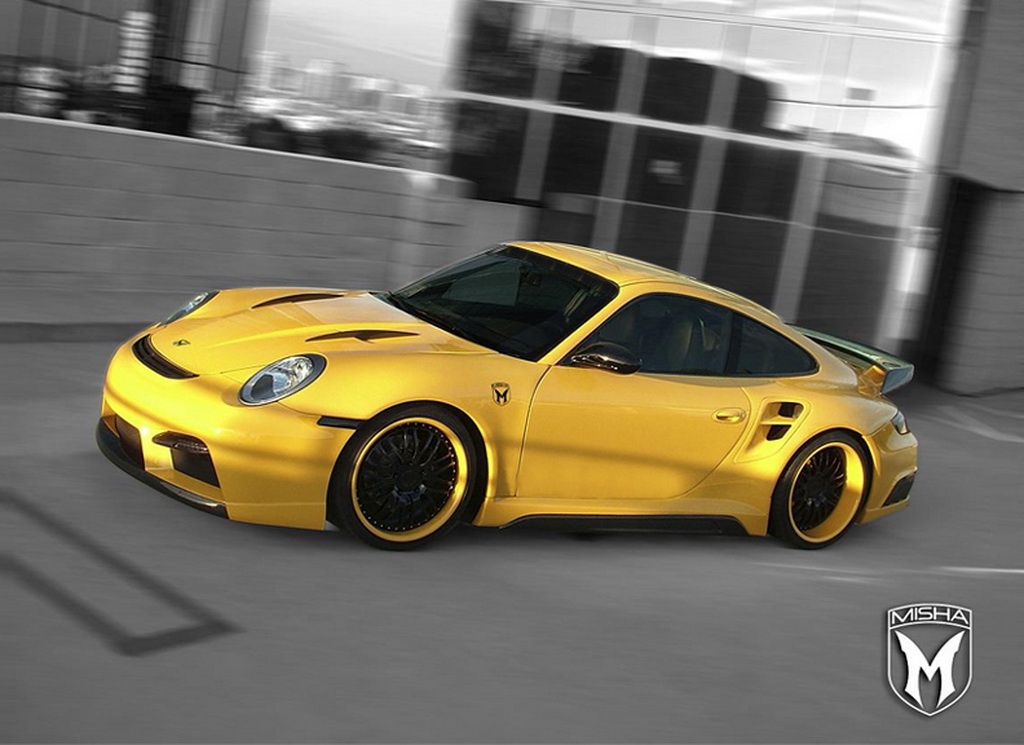 The body kit for the Porsche 911 Turbo is made from cutting edge materials and features elements such as the GTM front and back bumpers (which by the way, are only found on the Exclusive Aerodynamic Package made for the 997 Turbo), a lip spoiler, GTM hood made of carbon fiber together with side skirts. At the rear we have a rear diffuser and a rear spoiler similar to the one present on the Porsche GT2.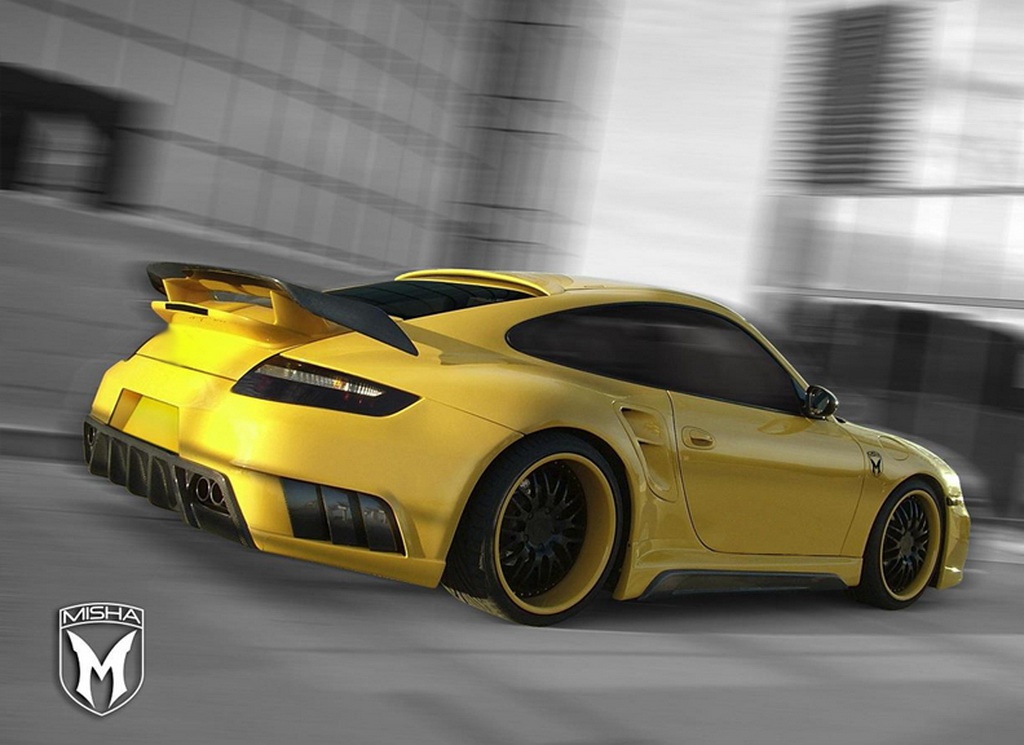 According to Misha Designs, the whole body kit will offer the Porsche 991 Turbo better overall performance and cooling while adding an agressive look at the same time, though it may not be up to everyone's tastes.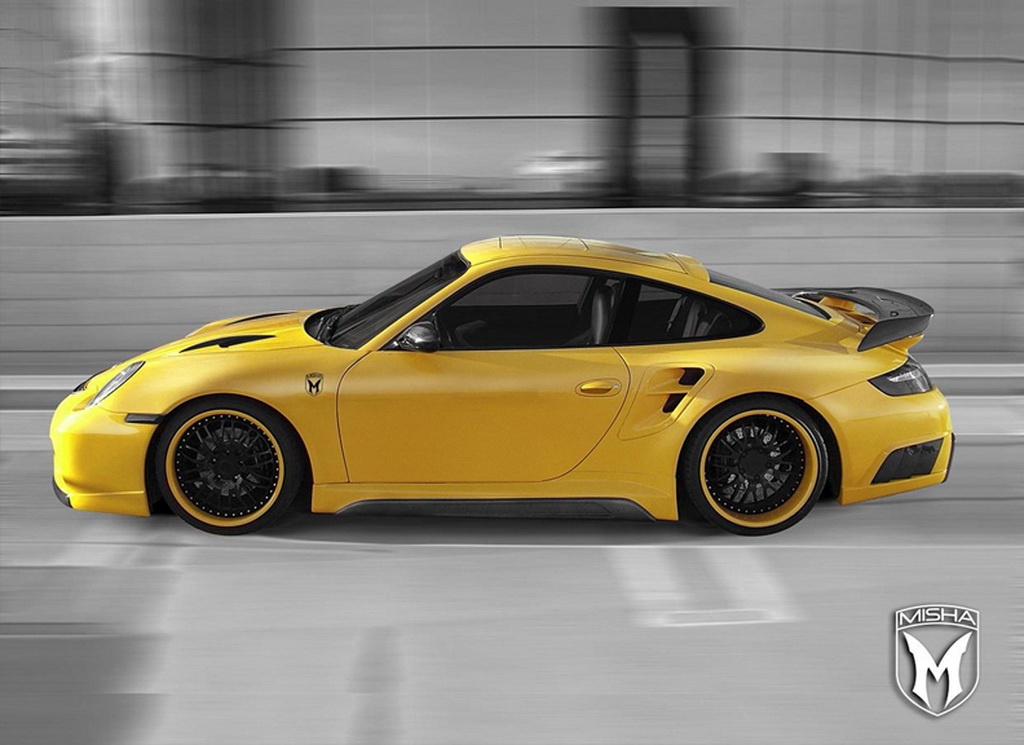 No prices have been released by the company, but you can contact Misha Designs for a price quote.