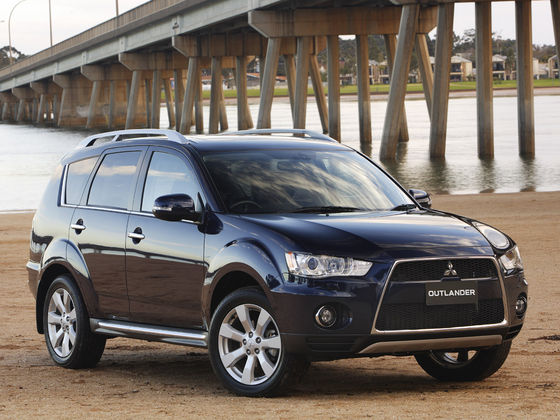 Mitsubishi Outlander undergoing a rhinoplasty, operated by the same surgeon who operated and the front of Mitsubishi Lancer. The front of Mitsubishi Lancer is genius, that shark nose offers a seductive aggressiveness even to the basic version of the compact Japanese, not to mention the Evo version.

The problem is that Mitsubishi apparently takes the nose and if a change would be welcome to not outbid the subject. Facelift involves other changes (invisible) with a redesigned spoiler, front and optical blocks also have a new design. According to the company's website, the 2010 Outlander will go on sale in the States in November.
Unless Mitsubishi decides at some point to share any information with the press, we'll probably have to head over to one of the firm's dealers to find out more on the '10 Outlander.