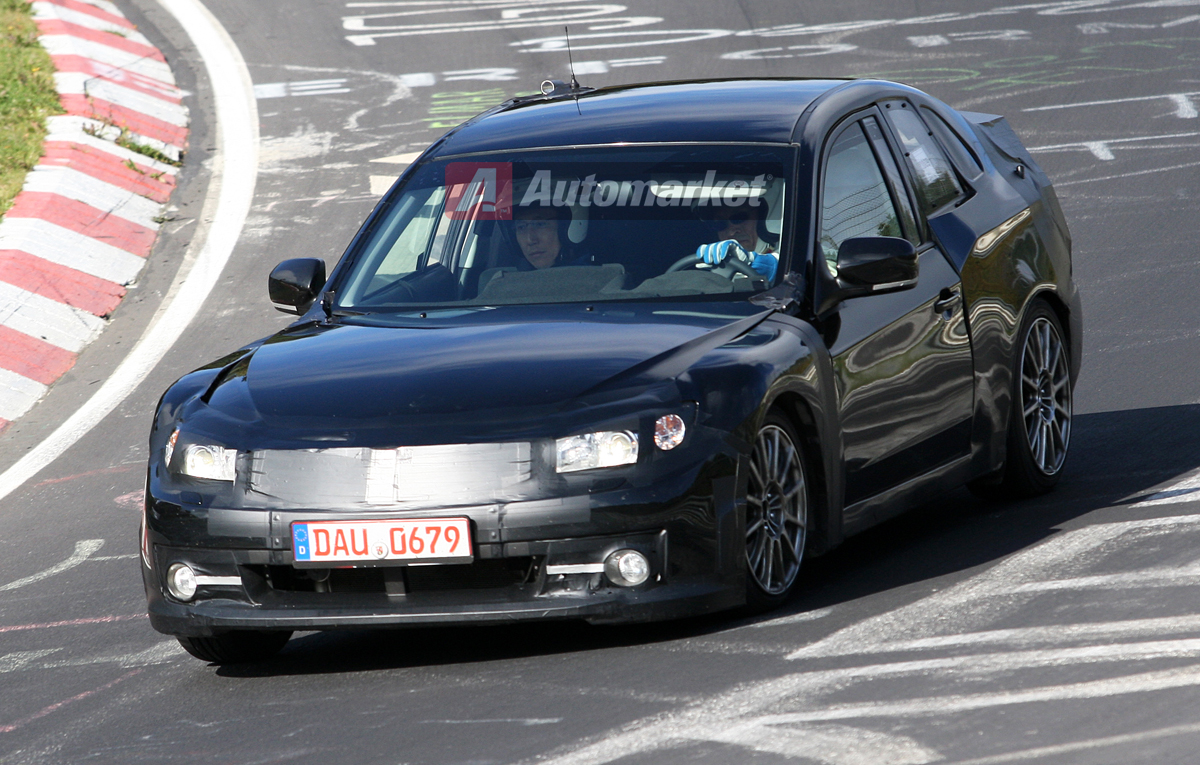 The new model developed by Toyota and Subaru has been caught during testing at Nürburgring. This model is equipped with a four cylinder boxer engine developing 200 hp.

Photos are surprising the Japanese engineers at Toyota and Subaru while testing the model created in collaboration between the two Japanese brands. The new model of the two Japanese manufacturers already have their own front and rear, which were applied to a body.
Of course, design model is not completed, and some components are mounted through improvisations, only to put the car on the road for testing. The best example would be the spoiler placed on the tailgate, which is attached to the body, making the trunk impossible to open.
The engine of this model is from Subaru and has a boxer configuration. Although the concept Toyota FT-86 has a 2.0 liter boxer and 158 hp, the production model will offer 200 hp. As the concept version, this model has rear axle traction. Subaru involvement in this project raise some questions, because some elements of this model are not consistent with the philosophy of the Japanese manufacturer.