The top of the line SL 65 AMG model from Mercedes received preferential treatment from the MKB tuning company. This latest work of art is considered by the MKB engineers to be the company's greatest achievement because of the results that went through the roof, as you will read bellow.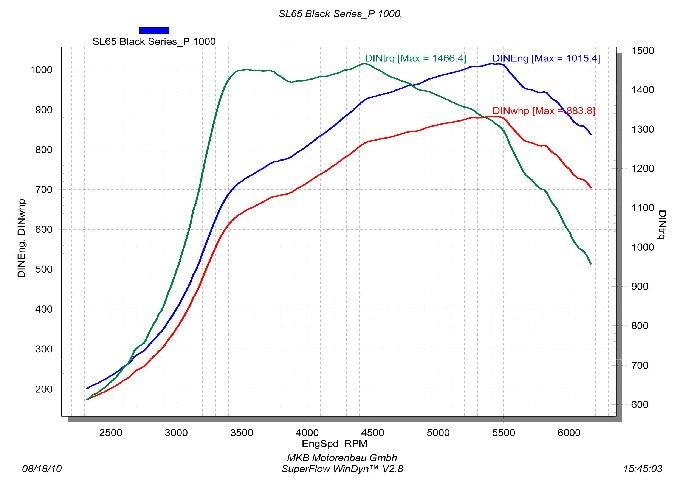 Named the Mercedes SL 65 AMG Black Series, the model has successfully topped the 1000 hp line, with a boost of 345 hp thanks to the upgraded ECU, air intakes, cooling systems, turbochargers, the whole works to be more precise. The 6-litre V12 engine also features 959 lb/ft of torque. It could get more, but it's limited electronically to (just?) that. But this will make the SL 65 AMG go from 0 to 60 mph in 3.6 seconds with an estimated top speed by MKB of around 230 mph.
A whole deal of work went into the creation of the MKB masterpiece and if you would want one, after paying a price tag of 116,800 euros (VAT included), be prepared for a couple of months of waiting, because the work doesn't get done overnight, but in the end, it will be worth it.