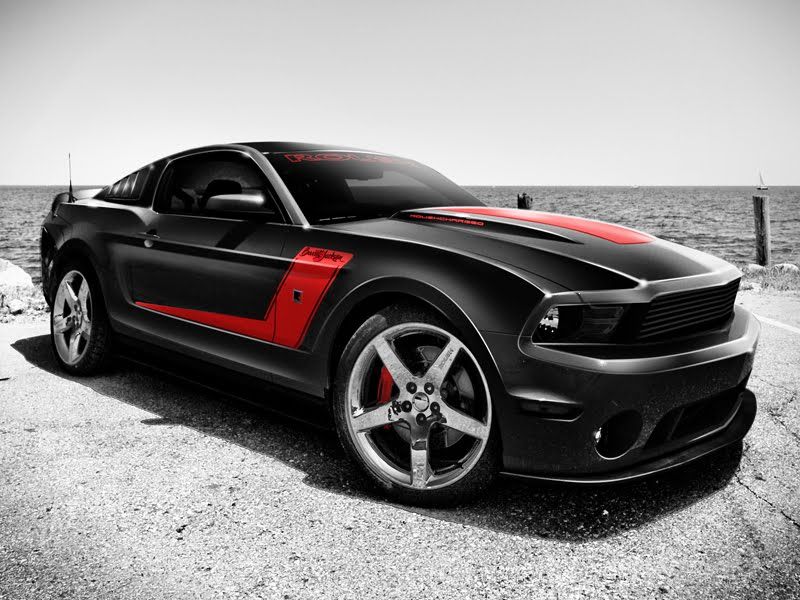 American tuners Barret-Jackson and Roush have worked together to change the Ford Mustang. There will be produced ony 50 such models, and first of them can be admired at auction held in Palm Beach. Roush and Barrett-Jackson joined their knowledge and talent to create a special edition of Ford Mustang. The car makes its debut on April 1 at the auction in Palm Beach.
The two tuners will build not less than 50 models, of which 25 will be produced on the platform of the 2010 Ford Mustang and the remainder will be based on the new Mustang's platform.

Ford Mustang Barret-Jackson Roush Edition suffered a series of mechanical changes, after the V8 propeller delivers 540 horsepower and 691 torque. These values represent the result of installing a R2300 Roush supercharger and modifying pistons and crankshaft. Also, Barret-Jackson Roush Ford Mustang received a new set of suspension and a more efficient exhaust system.